THE MECHANICAL BIRDS FACTORY – NOTRE SOIF D'AMOUR
"Notre soif d'amour" is the latest interdisciplinary creation by artists Antoine Humberset and Guillaume Brandt. Produced by the Théâtre du Concert de Neuchâtel, the project questions the theme of masculinity by mixing musical composition, cinematic archives and texts. Every performances were sold-out, played from February 16 to 19, 2023. It did not fail to awaken the senses of the public, as well as to awaken its own questions.
Listen below to Antoine Humberset and Guillaume Brandt present their play on RTS La 1ère's "12 h 30".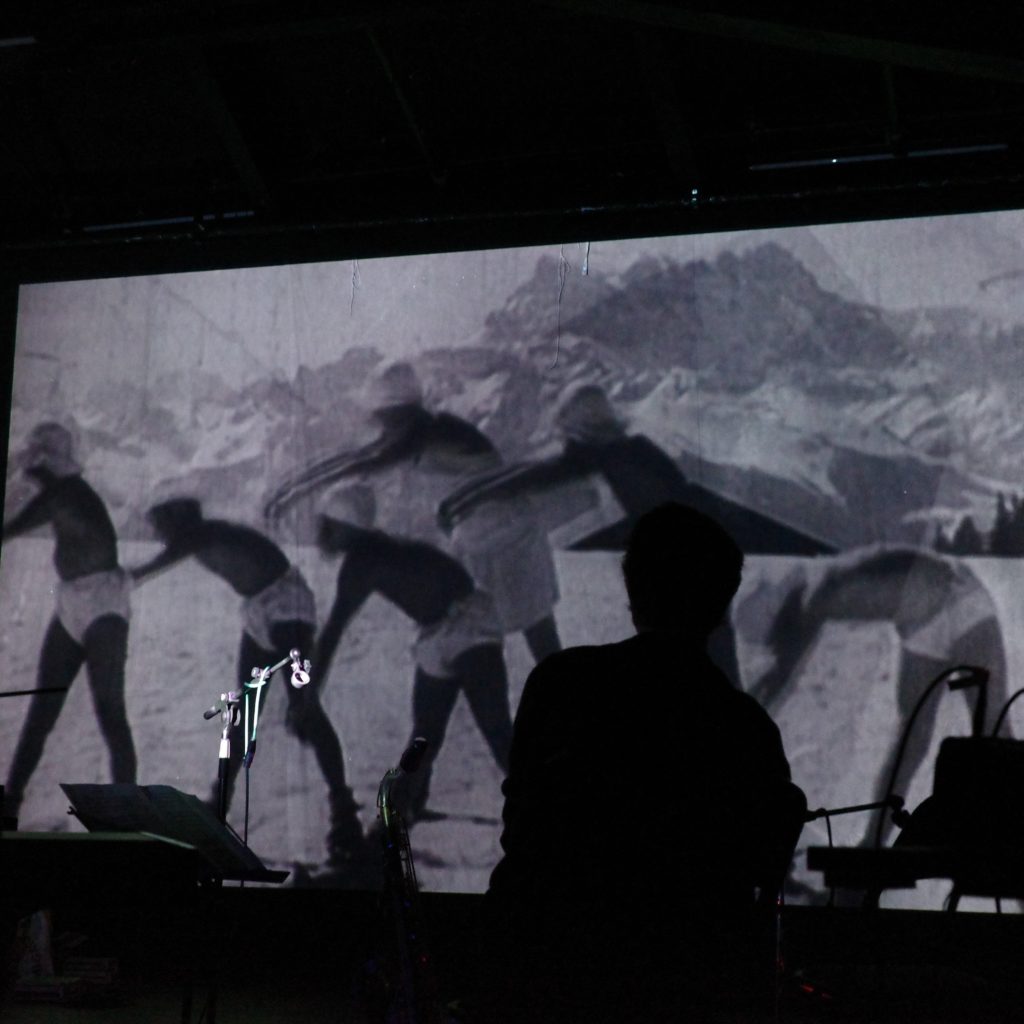 ---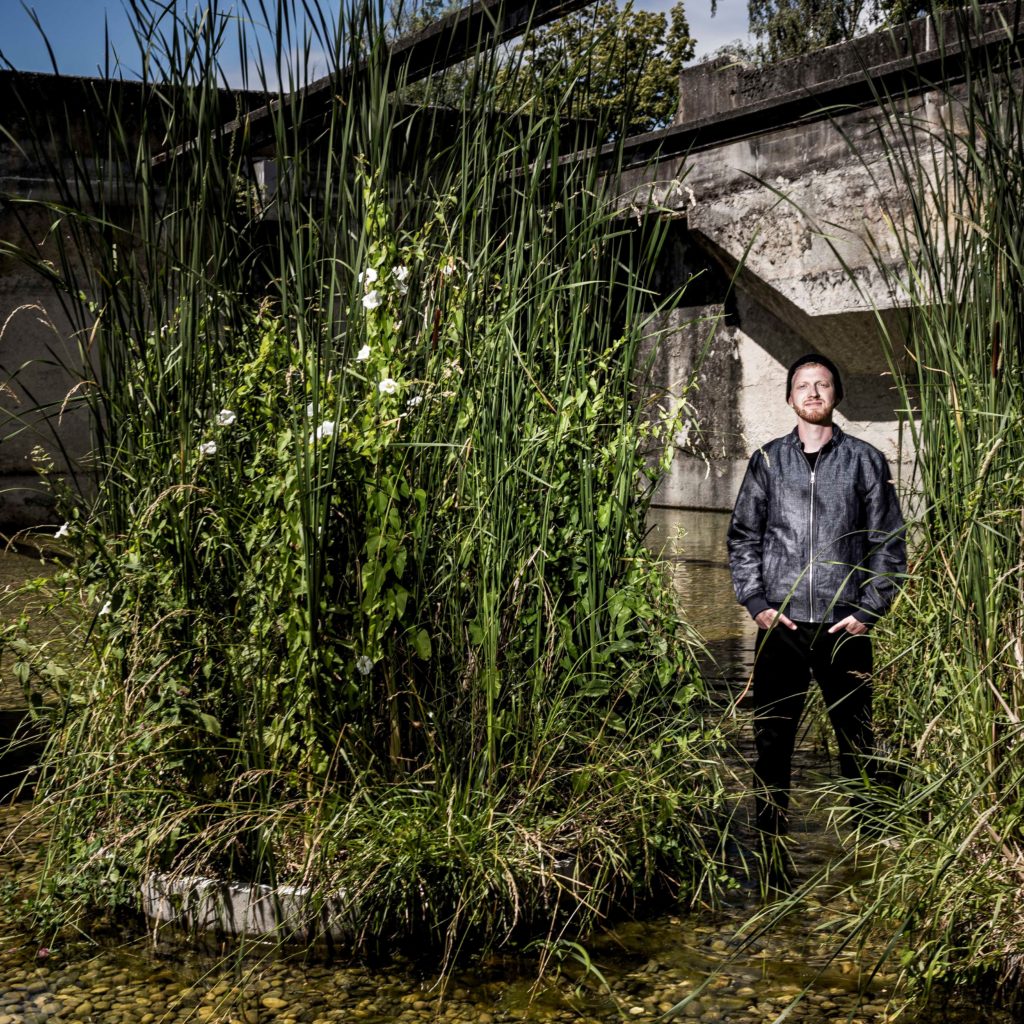 ARTHUR HENRY – SAMPLING TH WORLD (KYIV)
Kyiv is on the focus of the new episode "Sampling the World" by the artist Arthur Henry. It's through the video format – now usual for this project – that the double Swiss champion of loopstation and beatbox reveals the Ukrainian city and its inhabitants. A superb artistic proposal, on which Arthur Henry mix with accuracy his recordings of snippets of urban sounds and local musicians.
Read below the article published in Le Temps which highlights the project released a few months before the beginning of the war in Ukraine.
---
KLIFFS – AFTER THE FLATTERY
Kliffs, duo formed by Mark Berube and Kristina Koropecki, are reunited once again for a second album. After a 1st record released in November 2019 and adulated by critics (Rolling Stones, Earmilk, Calgary Herald), the project – led by the one who could be seen in recent years touring (and singing) alongside Sophie Hunger – is defined as "music from Montreal made in Berlin". "After The Flattery" is folk music made in a sensitive and poetic way. It was released on February 9th, 2023.
Read below this article published on Sodapop.it to learn more about this great Montreal-Berlin project.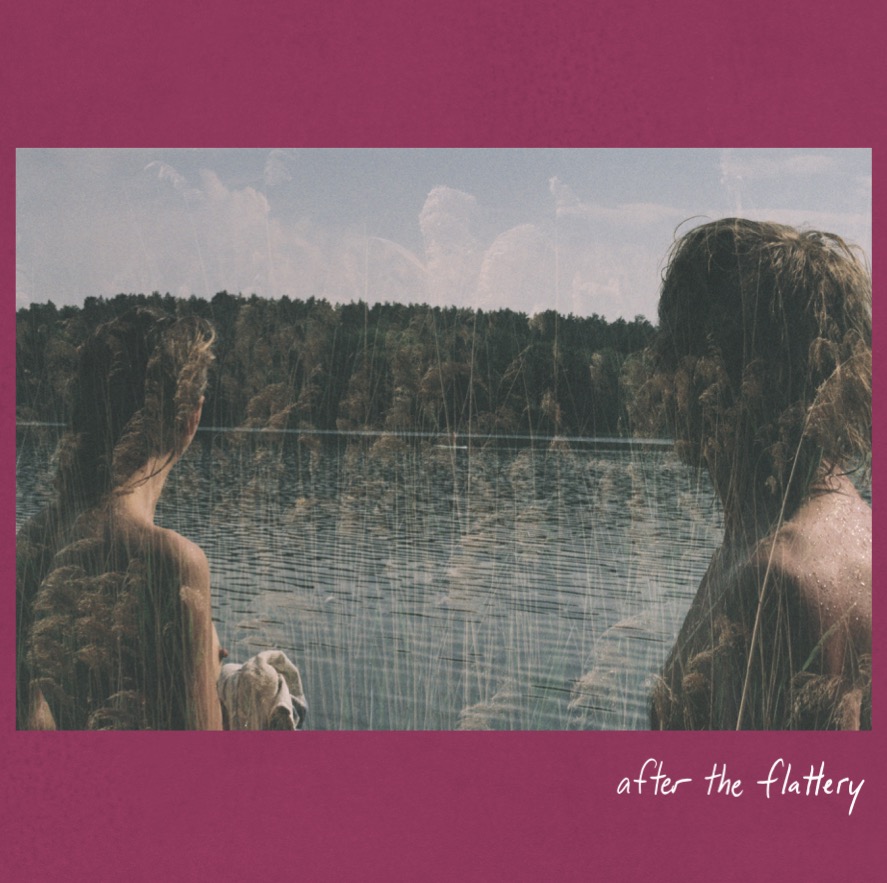 ---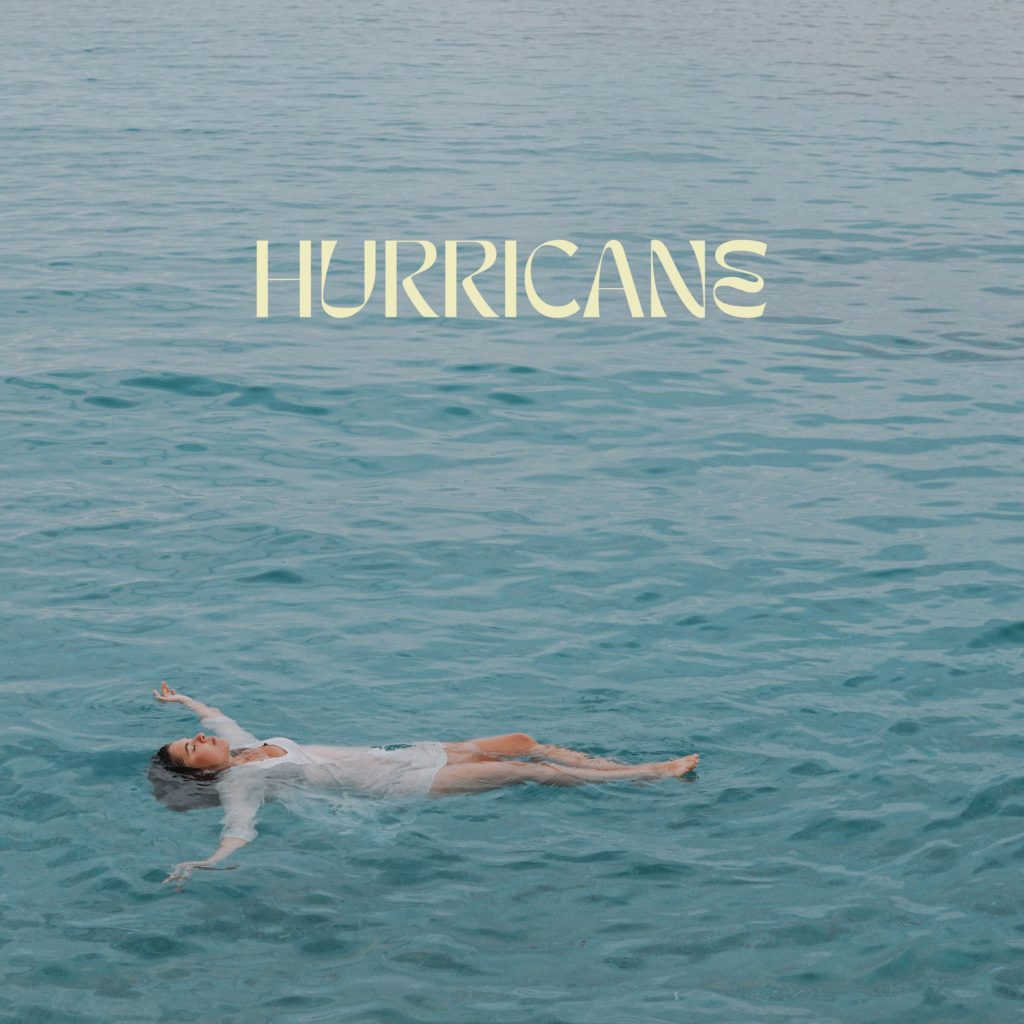 MIRA LORA – HURRICANE
Mira Lora is the new aka of Basel-based Mira Gemperle, who presents this early 2023 a first pop single with electronic contours. "Hurricane" is a comforting and heady track that tells us that even in the most violent hurricanes, there is always a calm spot inside ourselves where we can find refuge. This debut single shows the full potential of the one who recently worked with Pablo Nouvelle, Femi Luna, Niklas Paschburg, Gina Éte and many others.
Listen below to Mira Lora talking about her new musical project in this live interview on SRF 3's "Punkt CH".
---
BABY VOLCANO – KILL TO EGO
New track for the Guatemalan-Swiss artist Baby Volcano, who returns after a little more than a year of silence. Born under "the urgency to decentralize the figure of the human being in our western way of functioning", "KILL TO EGO" is a track mixing tropical/bass instrumentals, voices sung in French/Spanish and a dripping atmosphere. An explosive cocktail released on November 25, 2022.
Listen below to Baby Volcano talking about her creative universe on RTS Couleur 3's "Club Cake".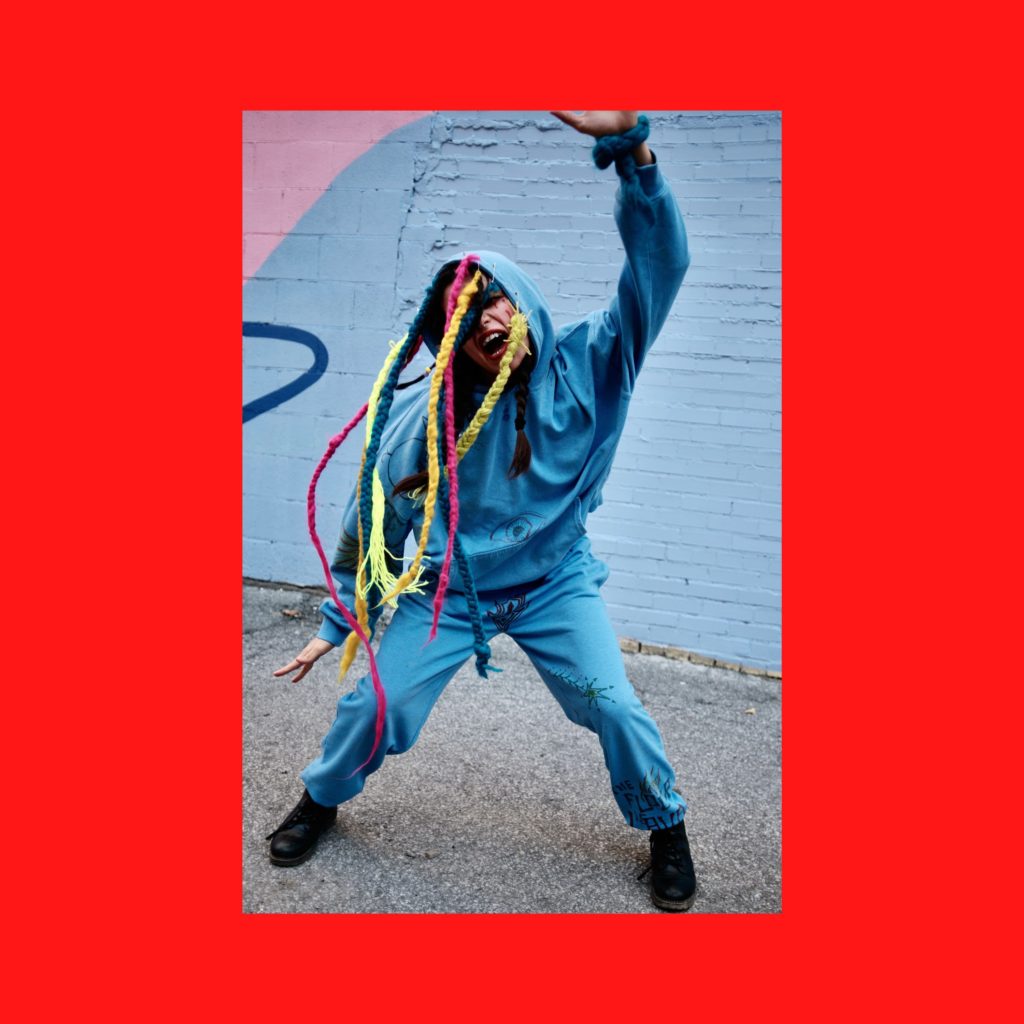 ---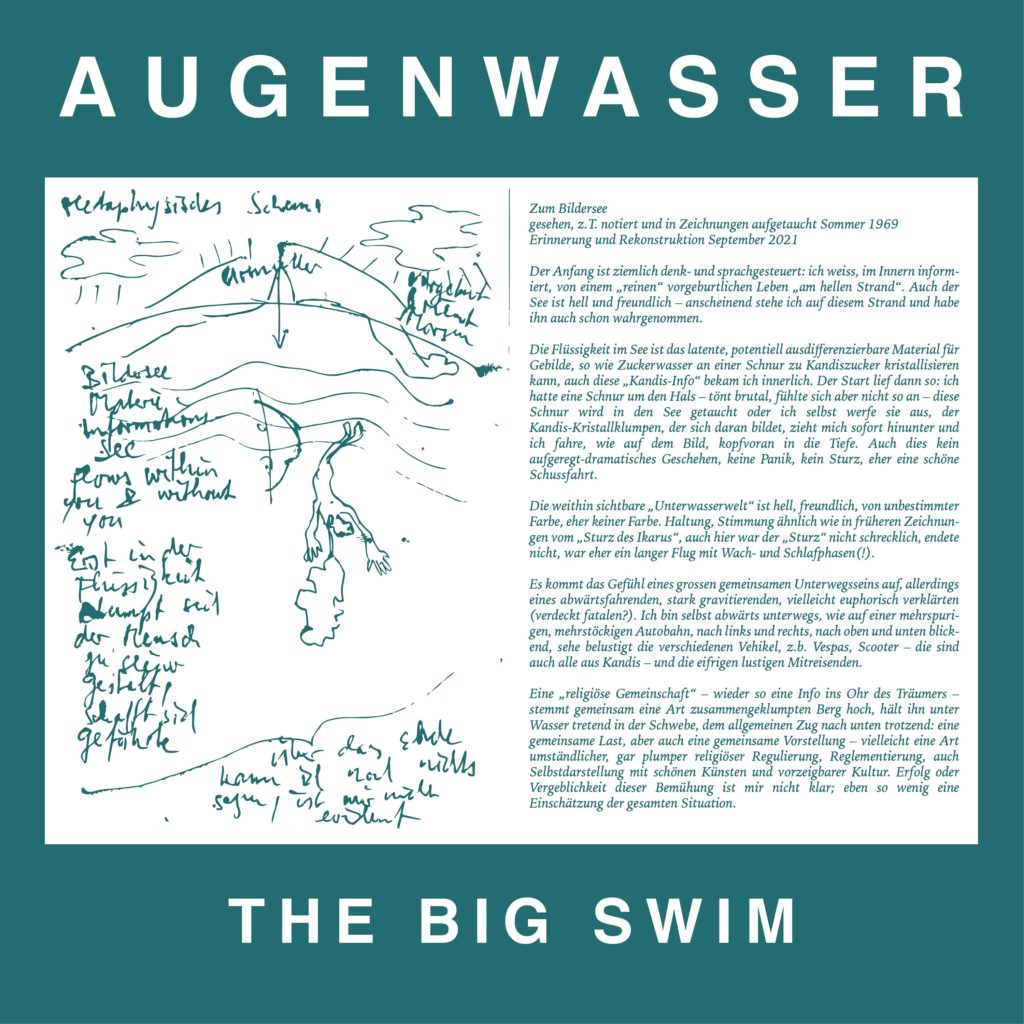 AUGENWASSER – THE BIG SWIM
With "The Big Swim", Elias Raschle aka Augenwasser ventures again on the paths of synth wave exploration with his so particular pop sound. A third album composed of ten tracks and released on February 16, 2022, where the music of Biel-based artist, still coated by the folk texture of his beginnings, develops here a dance approach that can sometimes be similar to melancholic drone.
Listen below to Augenwasser's interview on SRF 3's "Sounds!".
---
ANUK SCHMELCHER – CAN YOU HEAR THE RIVER
Released on December 9, 2022, "Can You Hear The River" is Anuk Schmelcher's debut EP. Zurich-based and multi-instrumentalist, she focuses most of her work on listening. Voice, piano, drums, harmonium and guitar are the instruments with which she self-produces all her tracks. The result on this magnificent 5-track EP is extremely sensitive music, often sung in English, sometimes in Swiss German.
Watch below Anuk Schmelcher talking about her EP on Kanal K's interview.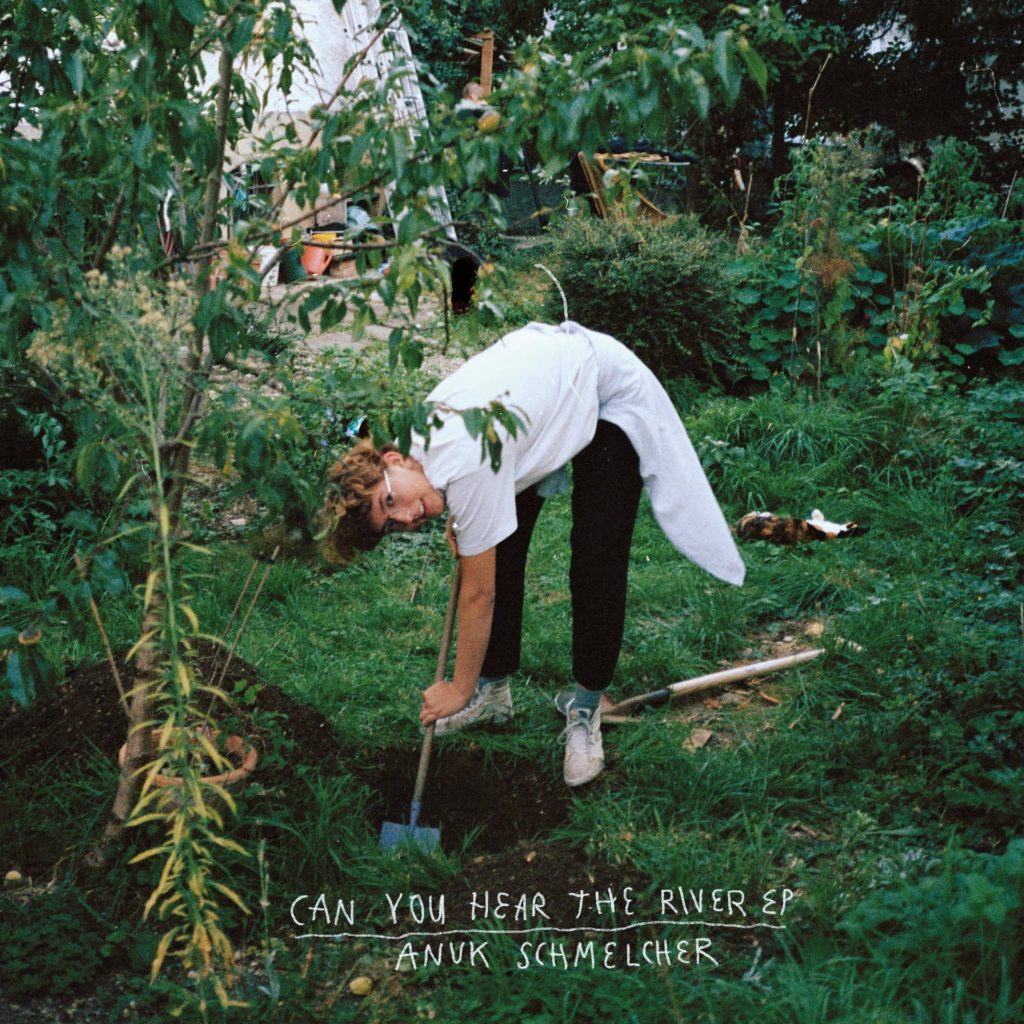 ---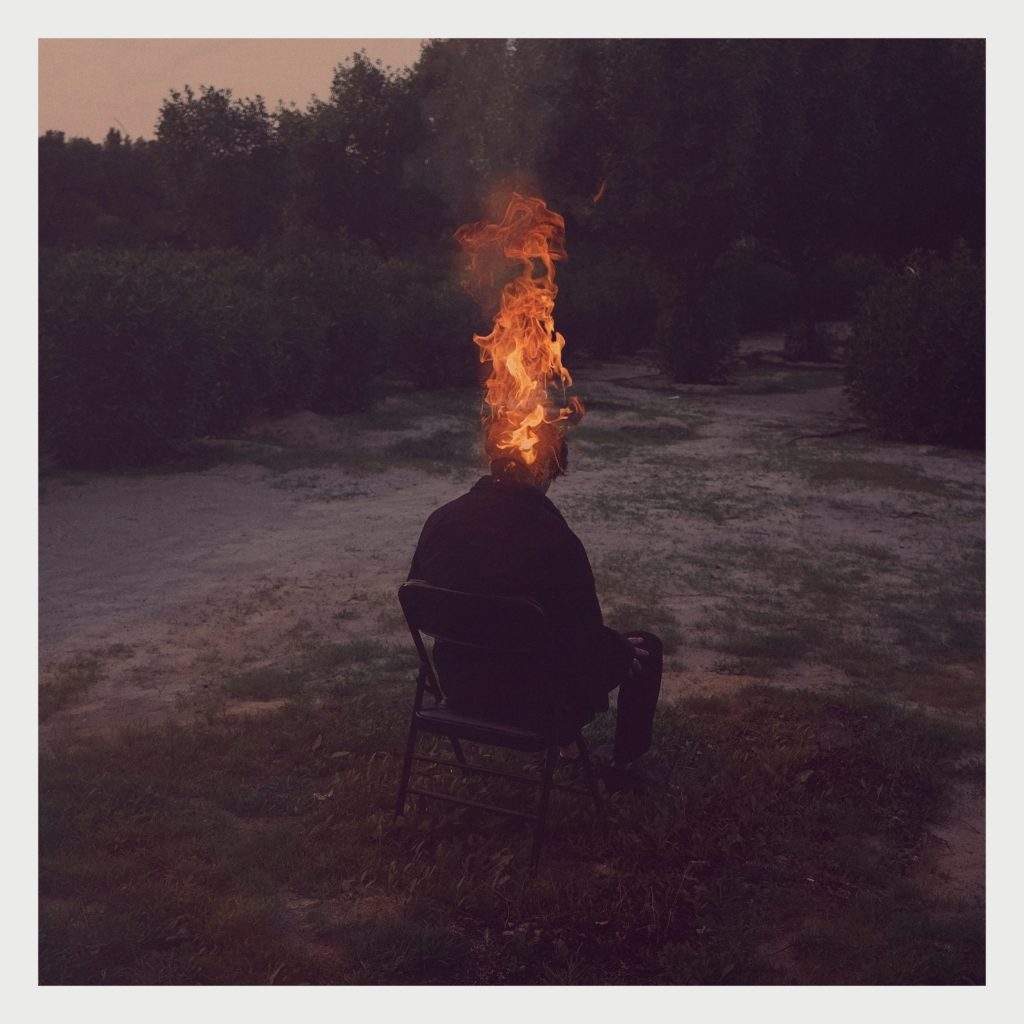 AUST – THE BEAUTY OF DYING
After several EPs cumulating more than six million streams, AUST released on November 16, 2022, his first album: "The Beauty of Dying". A successful project of 11 tracks, in which Tijany Bacci places the search for beauty at the center of his artistic approach. Contrasted, melancholic and powerful, this first LP plunges us into introspection, where the music is transformed into images and sensations.
Listen below to AUST talking about his project on RTS Couleur 3's "Club Cake".
---
OLO – NEIGE NOIRE
Loïc Grobéty presents his new solo project OLO with the release of a first album on November 4, 2022. International producer, he has been touring for more than ten years with his bands and projects in many countries, and unveils here a deep and intense ambient album. Composed of three tracks, the longest of which is more than 30 minutes long, "Neige Noire" invites you to a contrasting sonic journey, paying homage to both the lunar landscapes of Iceland and the climate of his Vallée de Joux.
Read more about Loïc Grobéty and his new musical project in the articles below.
---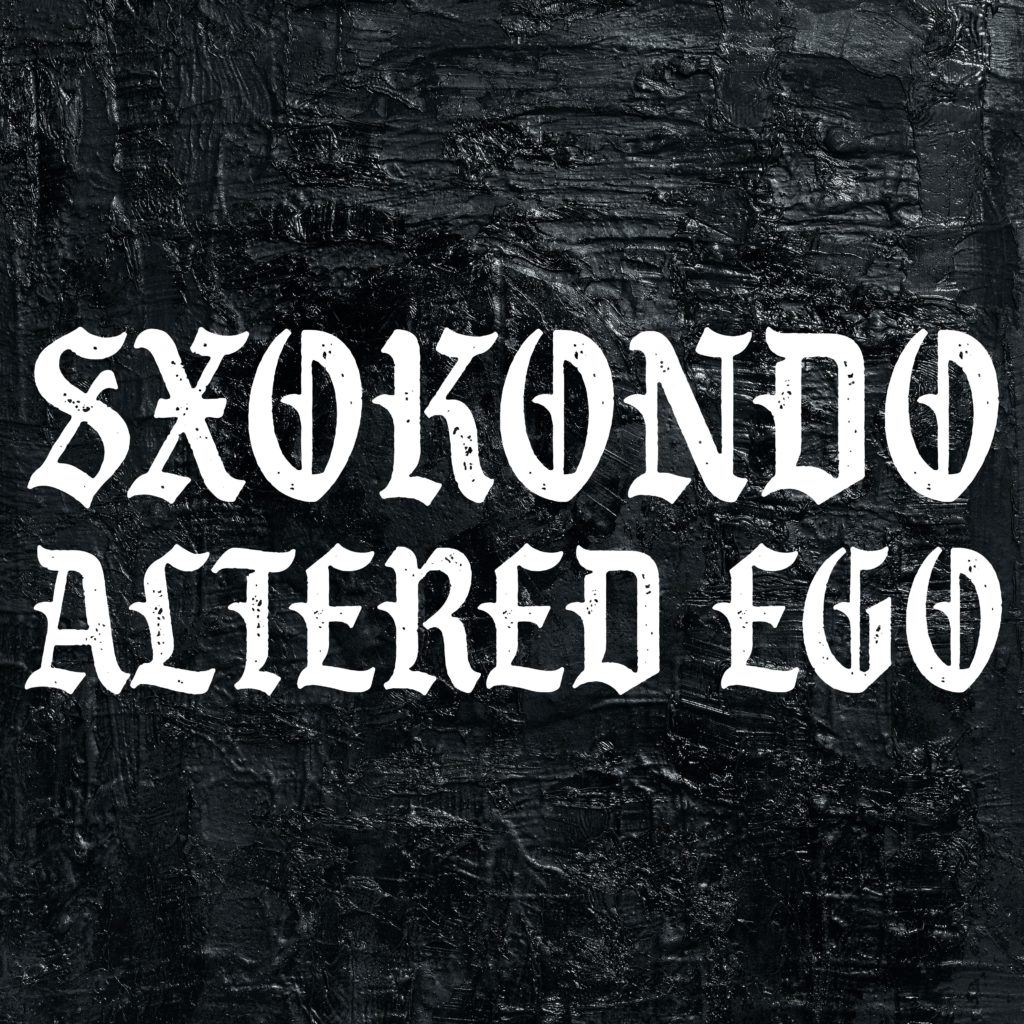 SXOKONDO – ALTERED EGO
First album for Sxokondo! Released on October 28, 2022 on Division Records, "Altered Ego" is a kind of new beginning. Biel-based hardcore band will have experimented and waited 10 years, the time to mature and to think about their way of working while keeping a "DIY" and local spirit.
Check out the music video for their single "Altered Ego" released on September 1, 2022.
---
CITRON CITRON – CHAGRIN BLEU
Brother and sister pop duo Citron Citron presents the romantic and dreamy "Chagrin Bleu", their first and new album. Violin, synthesizers, double voice and beautiful texts describe this LP recorded at home, then worked and mixed with Jacco Gardner. A very promising debut album for this duo, mixing pop, sweetness and poetry, and unveiled on October 21st 2022 on Bongo Joe Records.
Learn more about this duo by reading the interview below published in Daily Passions.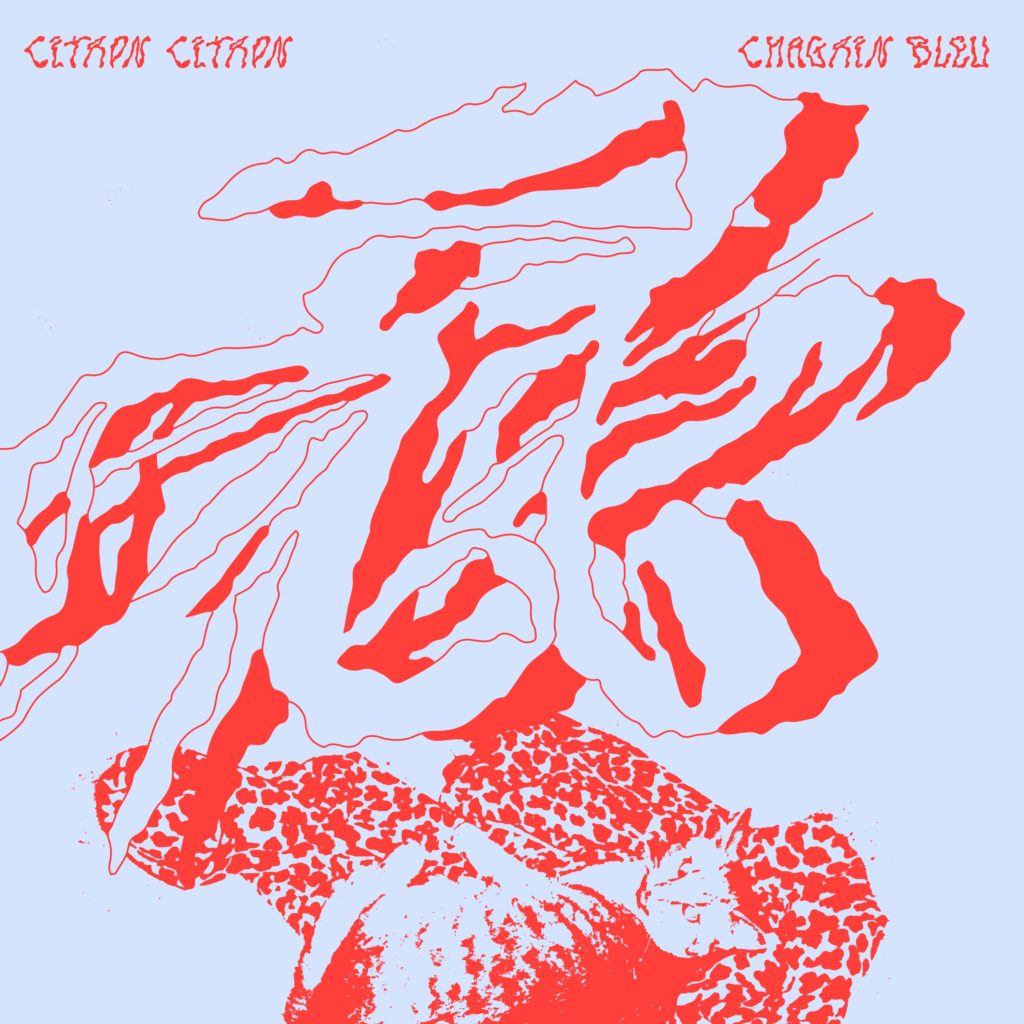 ---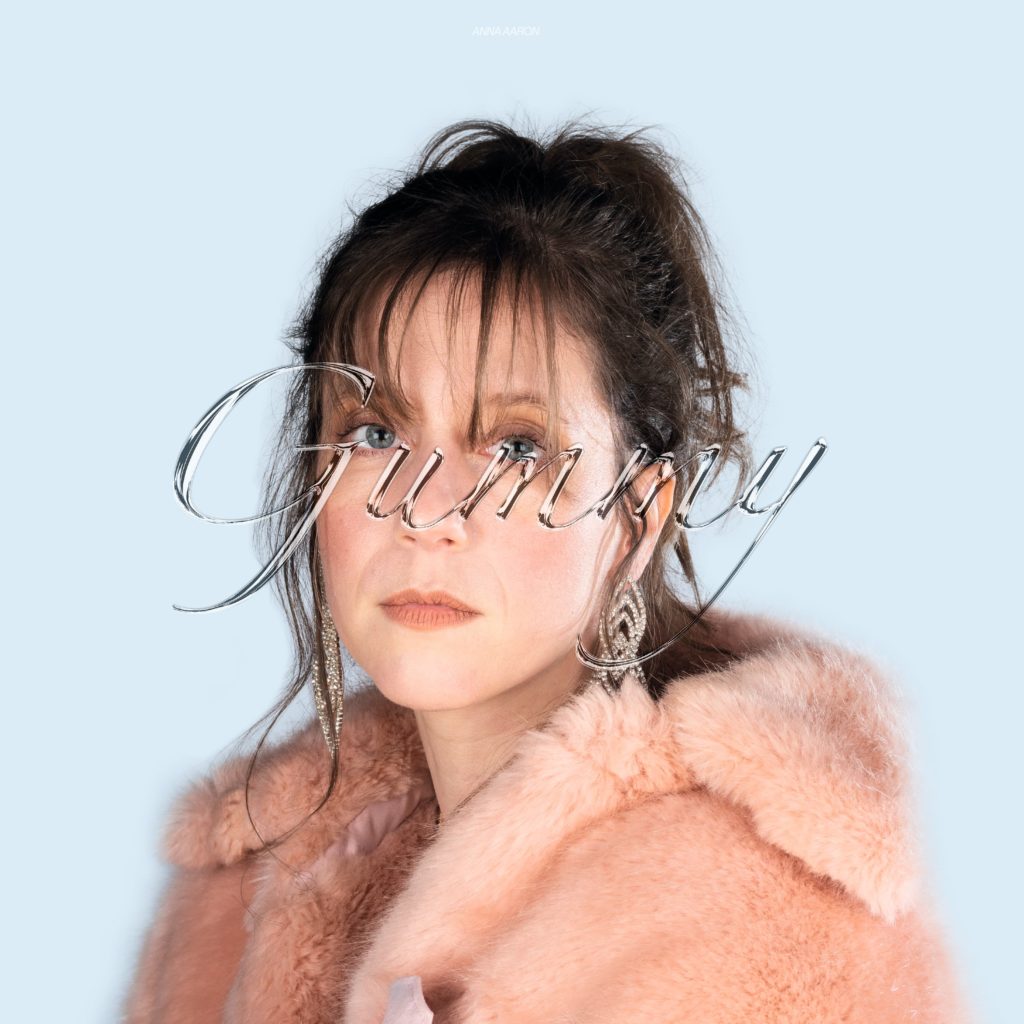 ANNA AARON – GUMMY
"Gummy" is Anna Aaron's new album, released on October 7, 2022 on Hummus Records. An LP about love and heartbreak, in which the Basel-based artist imagines her own way of mixing the influence of electronic music on pop songs, resolutely melodic.
Discover below her universe by listening to her live interview on RTS Couleur 3's "Club Cake".
---
ABSTRAL COMPOST ET PASCAL LOPINAT – AWKWARD THUMBS
On September 20, 2022 was released "Awkward Thumbs", the second EP of the duo AbSTRAL compost and Pascal Lopinat. Each track is accompanied by a music video signed by a different director, and which is in the continuity of their first EP "Hazard Crumbs". This 4-tracks EP is about relationships and human interactions. A hybrid creation with distinct sonorities, and which signs the first collaboration between Burning Sound Records and SWC Records.
Listen to AbSTRAL compost talk about the project in the "AOC" interview on BNJ/RTN.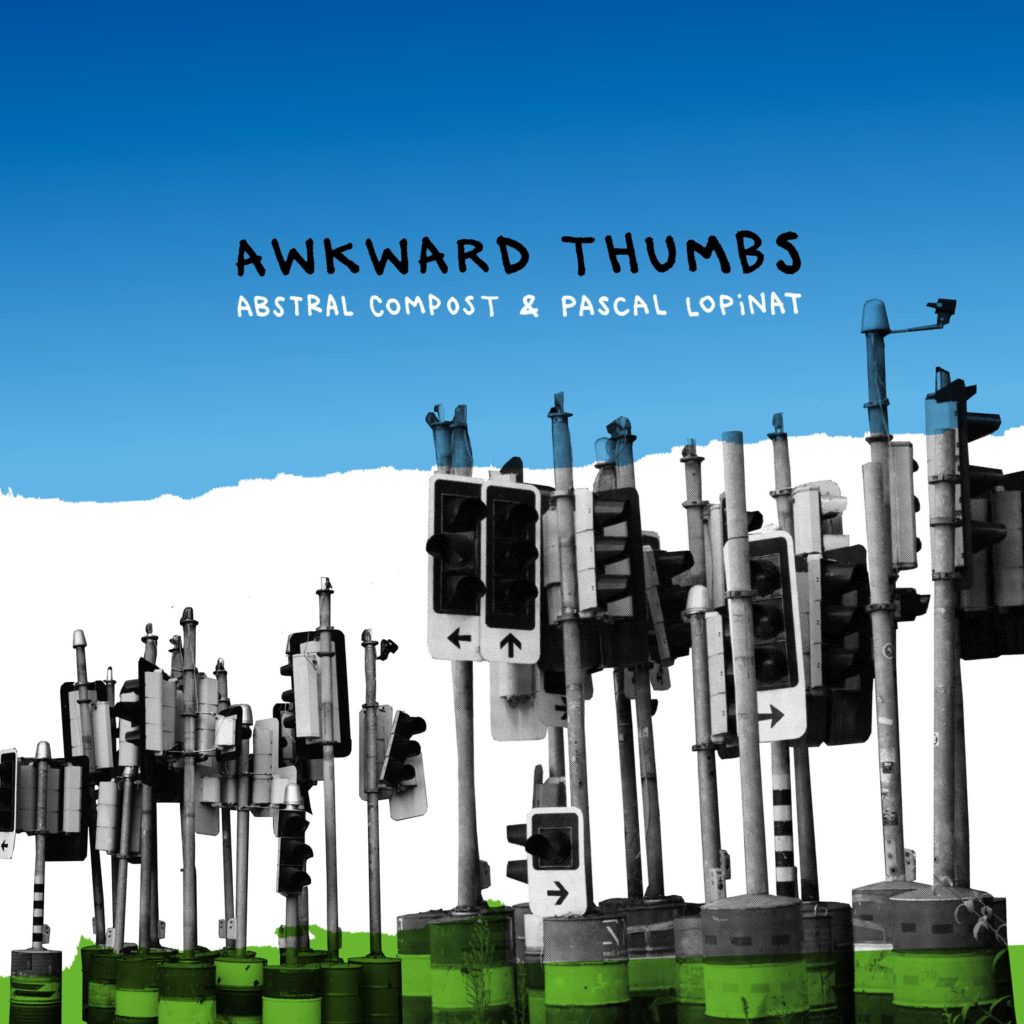 ---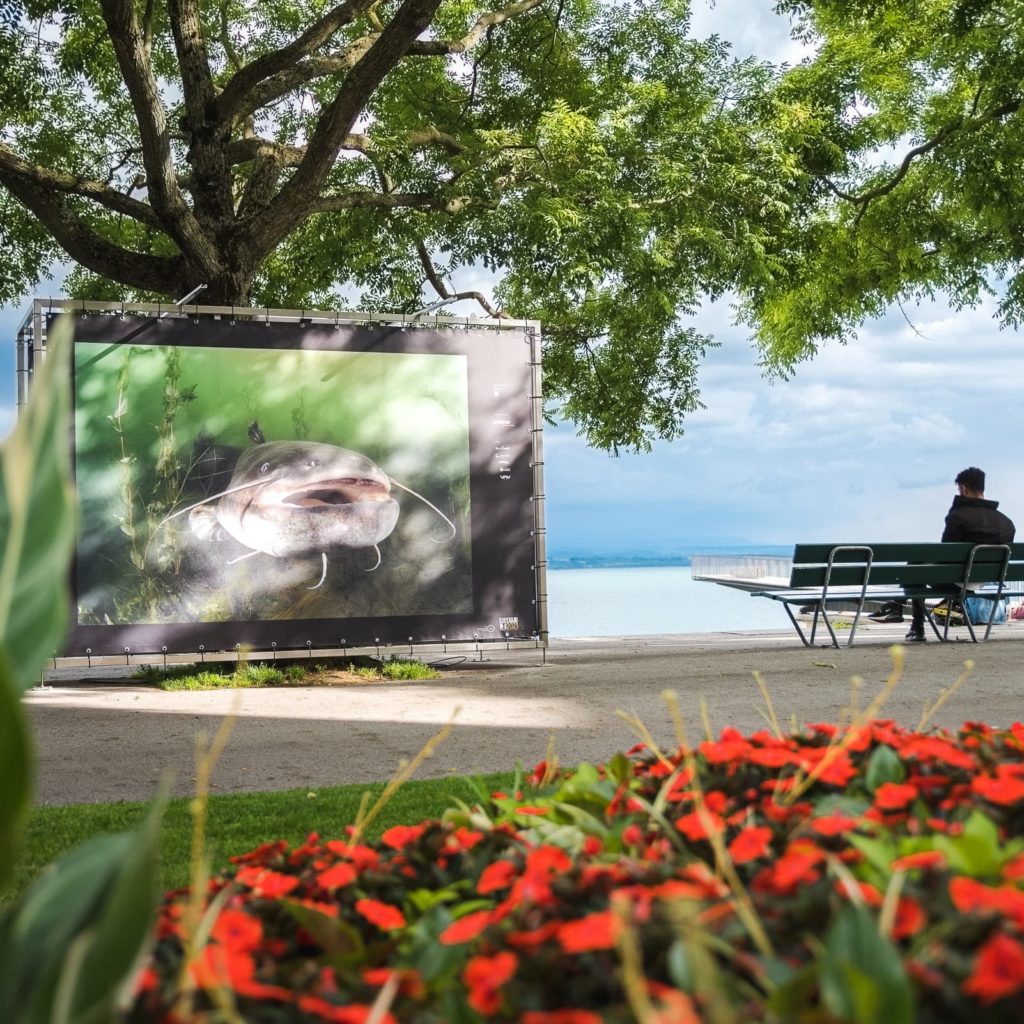 FESTISUB – EXPOSUB (2022)
From July 1 to August 28, 2022, Neuchâtel's submarine image festival took the form of EXPOSUB: a free open-air photography exhibition. Showcasing the award-winning works of the 2022 competitors, more than fifteen large-format images were proposed on the Quai Osterwald in Neuchâtel. These pictures illustrating the sea, the fresh water and the "blackwater" shooting have thus allowed to sensitize and to fill with wonder the richness of the underwater world for young and old.
Discover below the 2022 prize list published by the magazine Plongez !.
---
AQUARIUS ROCKWELL – GLIMPSE
Geneva-based artist Aquarius Rockwell (aka Max Herrmann) presents his first solo project and EP "Glimpse", released on June 23, 2022. Inspired by American alternative R&B, the artist likes to confront rough analog sounds with very cheap midi sounds. Composed during his year of residency at l'Abri in Geneva, the project, born from the search for his own style, announces the beginnings of his musical identity. This starts pretty well, as his song "Smile That Bright" is already playlisted on RTS's Couleur 3.
This EP is an invitation by the artist to take a first look into the universe created by his tracks. Start with his interview in Epic Magazine below!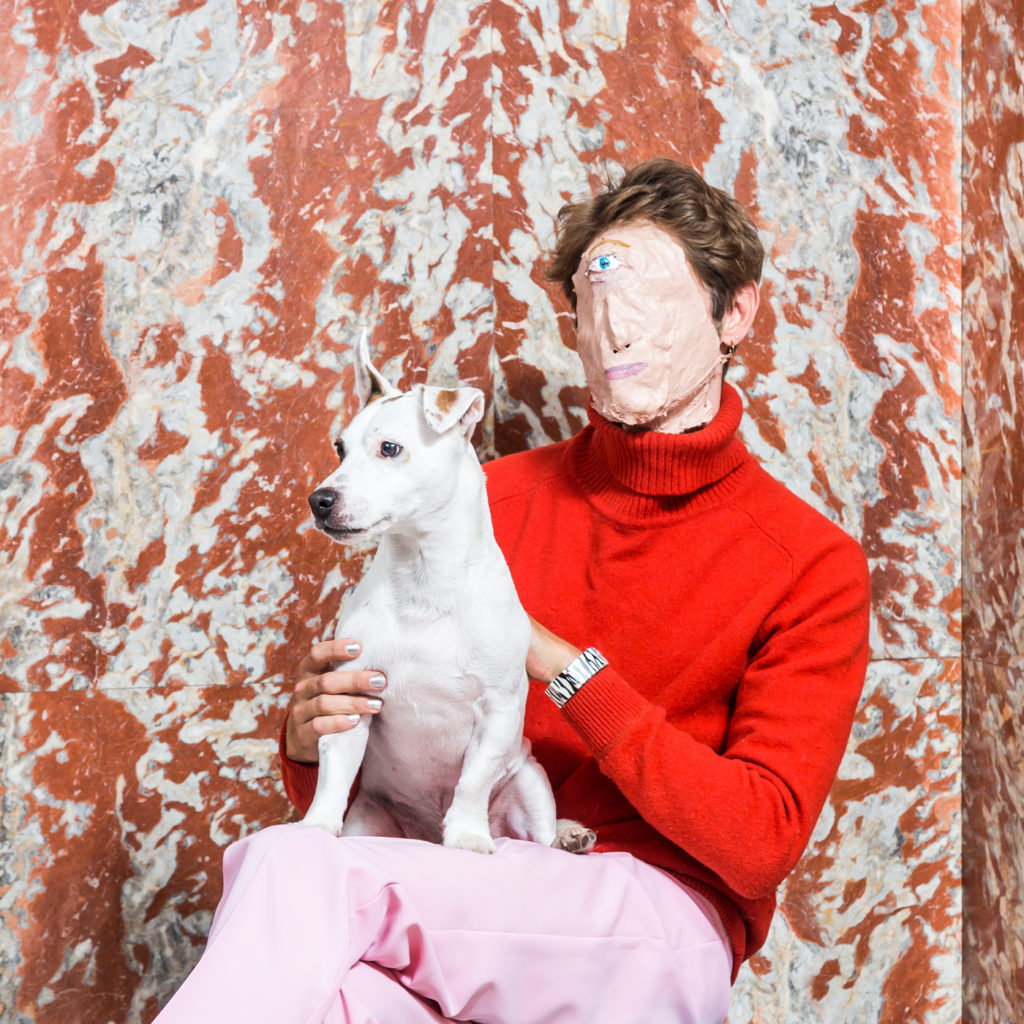 ---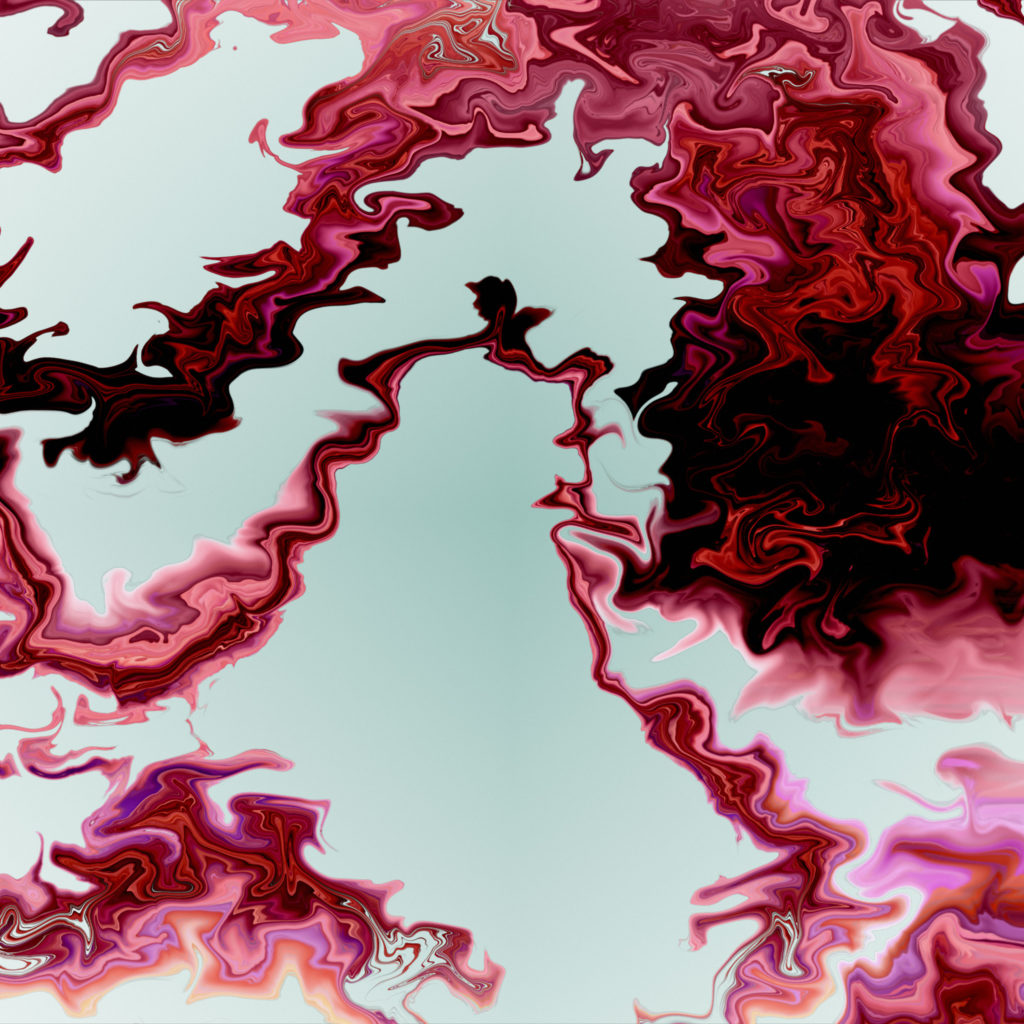 NUMERAL – PRIMEVAL
"Primeval", the new EP from the Solothurn-based producer and drummer numeral, invites you on a cognitive journey that aims to trigger various moods and images. The rhythmic dimension of the artist is in the spotlight and demonstrates that the use of his technical skills as a drummer are not only good to accompany a band on stage. An intense, organic and contemplative EP, which presents a reflection on Man and the perspectives of a rethought planetary ecosystem. Released on Blizzard Audio Club, June 3rd 2022.
Listen to numeral aka Philippe Adam's interview on RSI's Rete Uno below. Icing on the cake: watch the beautiful music video for the track "Marauder"; immersion in the organic guaranteed.
---
LOUIS JUCKER & BAND – ALL YOU HOPE FOR
Louis Jucker & Band, a collective project led by Louis Jucker, unveiled on June 3, 2022 "All You Hope For", a two-track EP. Composed of Louis Schild, Prune Carmen Diaz, Luc Hess and Louis Jucker himself, the band recorded these two tracks entirely live on tape. And for instant fun and lo-fi obsession, the session was filmed and cut live on analog VHS. A practice so representative of the DIY side of the main protagonist!
Listen below to Louis Jucker talk about the project in his interview on RTS Couleur 3's "The Jam".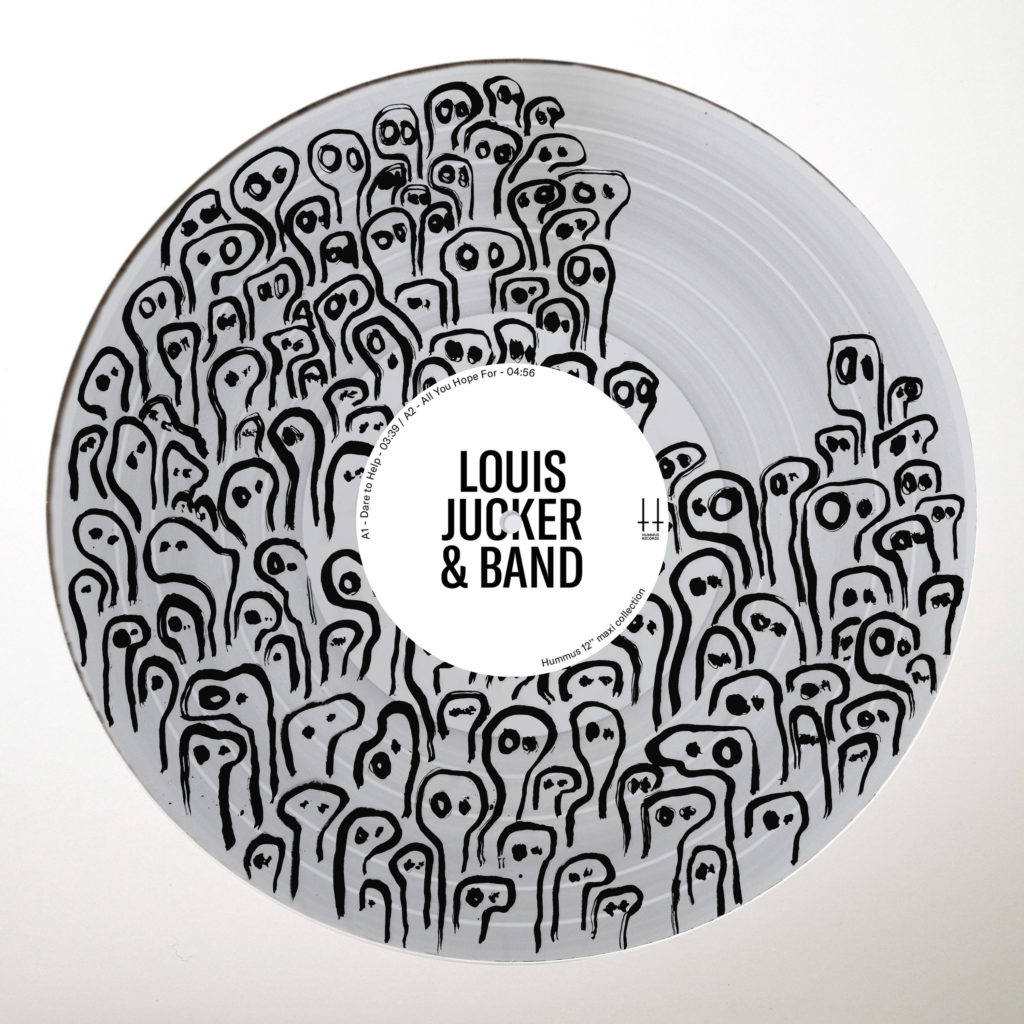 ---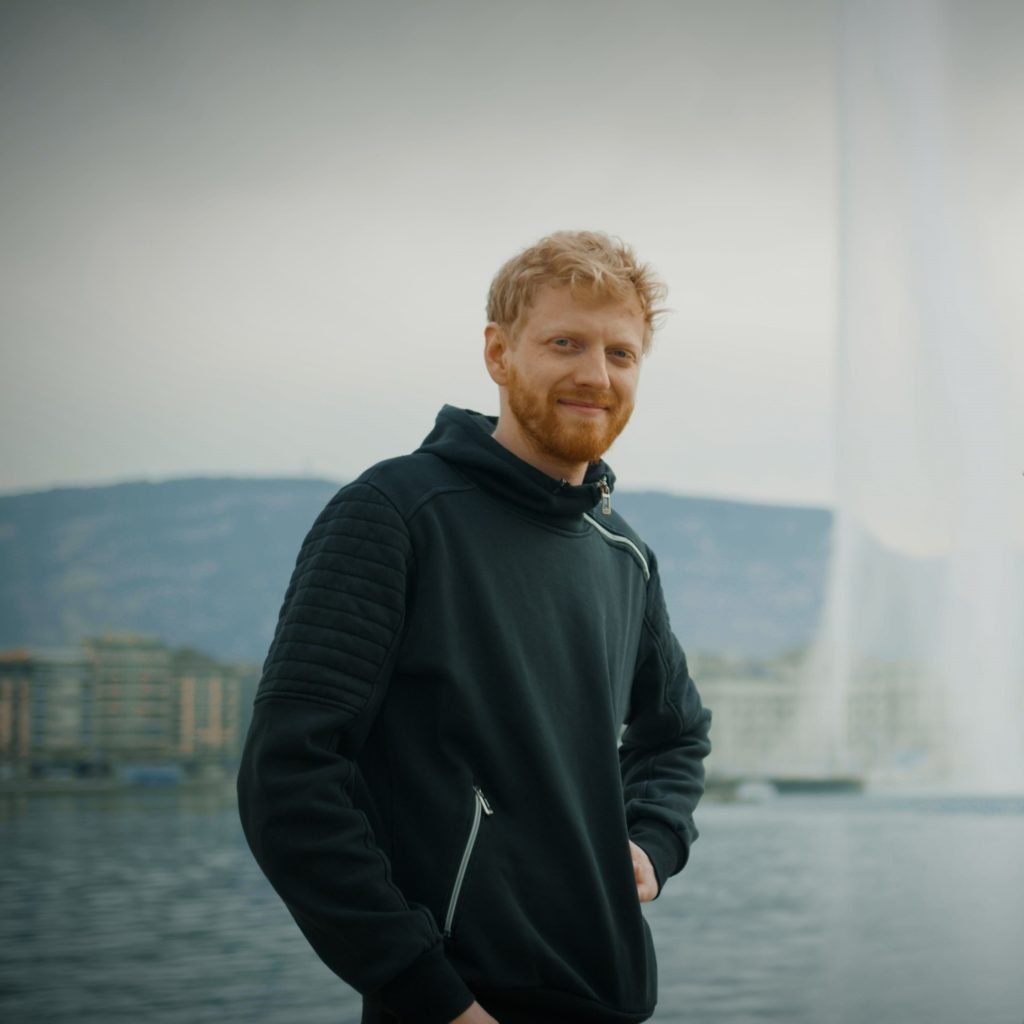 ARTHUR HENRY – SAMPLING THE WORLD (GENÈVE)
Double beatbox swiss-champion Arthur Henry presents "Sampling the World", his new project. The concept behind it? Traveling to every countries of the world to capture the sound of the cities and make music out of it. An international project where at each destination, he records and films his encounters, then transforms them into a song and music video. First step of the project: Geneva. A video released on May 28, 2022 and sponsored by the Bibliothèques municipales de la Ville de Genève.
Discover Arthur, his project and his world through this great portrait by Migros Magazine.
---
ABSTRAL & BLOK – TOUT À L'ÉGOUT
"Tout à l'égout" is the new album of Swiss duo AbSTRAL Compost and Stéphane Blok, released on May 10, 2022 on Hummus Records. A title that means all the content of the LP, since this record is inspired by the writings of Le Père Peinard and is a frontal criticism of the capitalist system. Listening to it, we realize that between the end of the 19th century and 2022, the words of Le Père Peinard are still relevant…
Find their interviews and more information on this album on RTS Couleur 3's "Des plans sur la planète" program just below.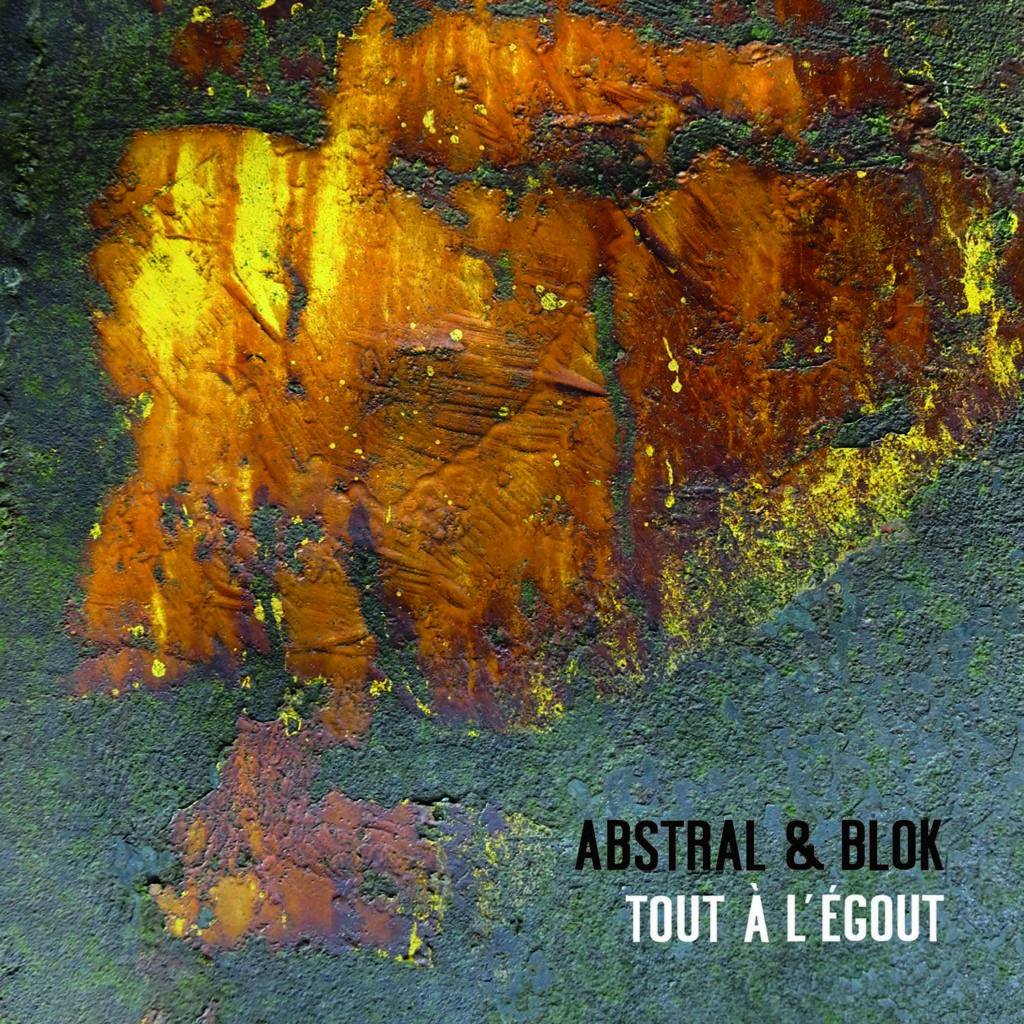 ---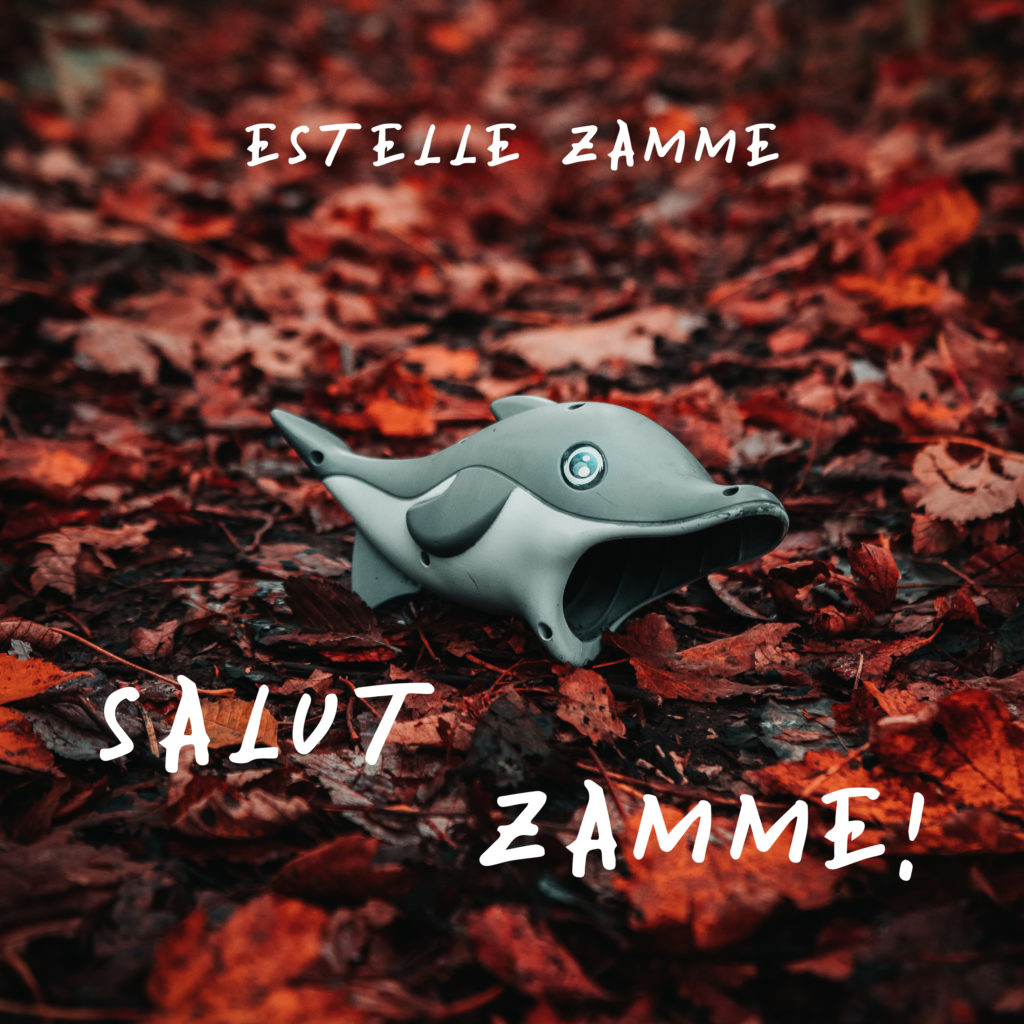 ESTELLE ZAMME – SALUT ZAMME !
"Salut Zamme !" is Estelle Zamme's first album. Released on May 13, 2022, we discover through its 16 tracks the musical universe of this duo, surrounded for the occasion by a multitude of collaborators (Senar, J4KIM, Justine, and more). An accomplished work, as much on the visual level as on the live that accompanies it, and preceded by a music video released in February 2022 (see links below). A record to listen to, which oscillates between electro, disco, pop and even a little trance!
Click on the link below to watch Julien Ledermann and Etienne Bel talking about this cool project in the "12 h 45" TV news of RTS.
---
ABRAHAM/E-L-R – TOUR (SPRING 2022)
Abraham (Lausanne) and E-L-R (Bern) joined forces along a six-gig Swiss tour this spring 2022. The two bands, known far and wide in the metal/post-hardcore world, were in the midst of actuality as they each released a new album in early 2022. Abraham unveiled "Débris de mondes perdus" on February 25th, on which we find a collaboration with Émilie Zoé. As for the Bernese of E-L-R, they released the excellent "Vexier" on March 11 via Prophecy Productions.
Discover below the article published in Le Temps, which presents these two leading Swiss metal bands.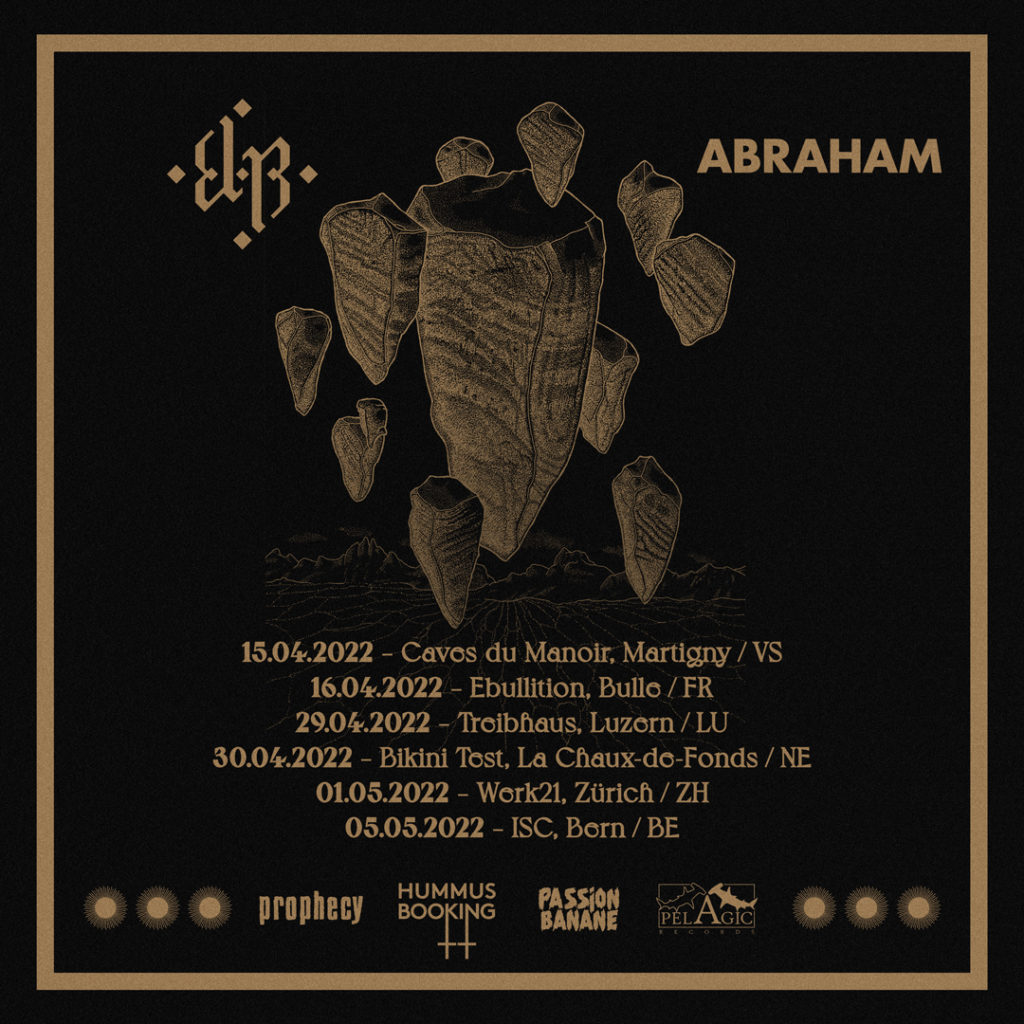 ---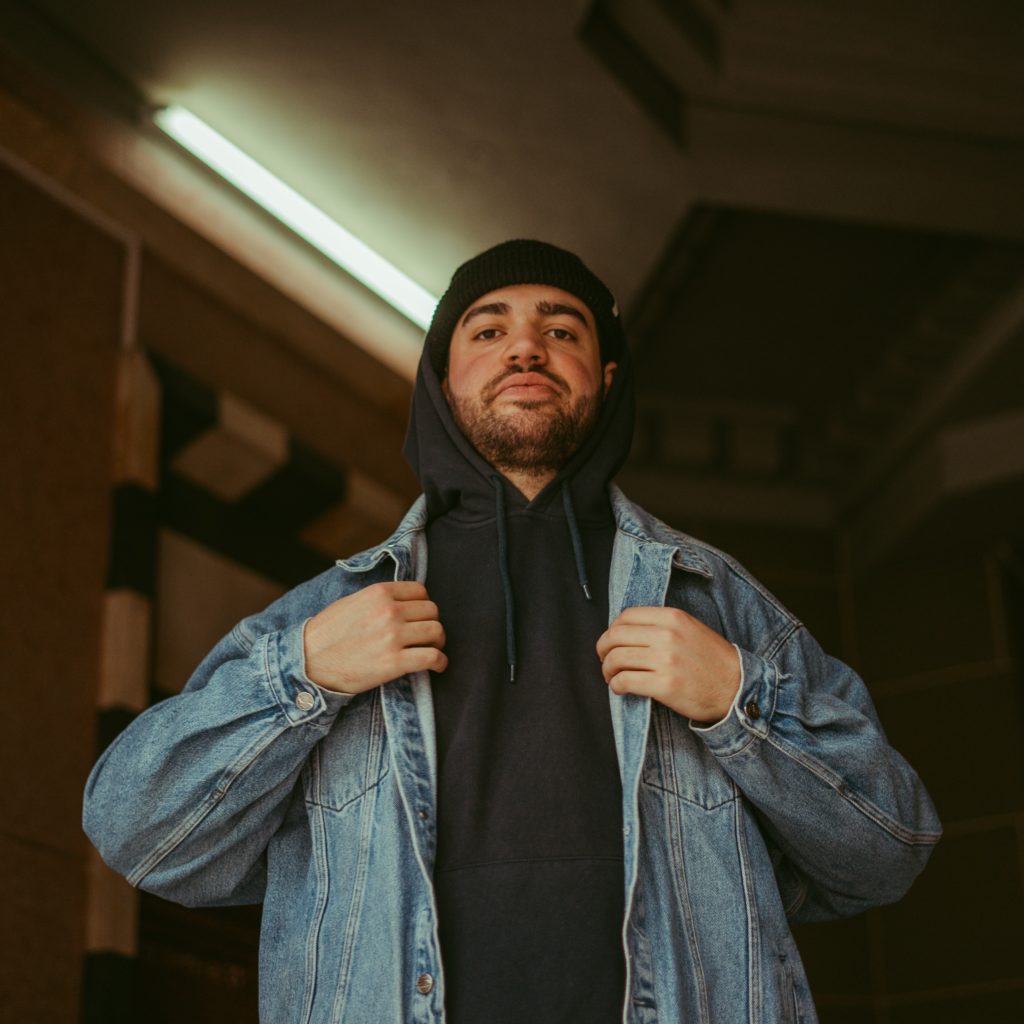 LEPHAR – MIXED ORIGINS
Here's LePhar. His real name is Raphaël Schwartz, and his life-goal is to get people dancing. At just seven years old, the Fribourg native started playing piano and never stopped. Having joined the Gustav Académie in 2020, he discovered electronic production and shaped his own musical style. Released on April 8, 2022, his new EP "Mixed Origins" reveals through piano and synthesizers dancing sounds and tinged with exotic origins.
Learn more about LePhar: visit his website via the link below.
---
RÉPUBLIQUE ATYPIQUE – TOUS FURIE
After several years of silence, the ten-headed collective République Atypique has unveiled its fourth album. Released on March 25, 2022, "Tous Furie" is a creation more than ever heterogeneous, and yet so homogeneous in its sound atmosphere. Rap music, cement of the mythological statue of the group, is declined in different styles: from the aerial synthwave to percussive baile funk, the strength of République Atypique is to perpetually explore new horizons.
Small tour in the universe of this new album with the TV interview realized at Bikini Test by Canal Alpha.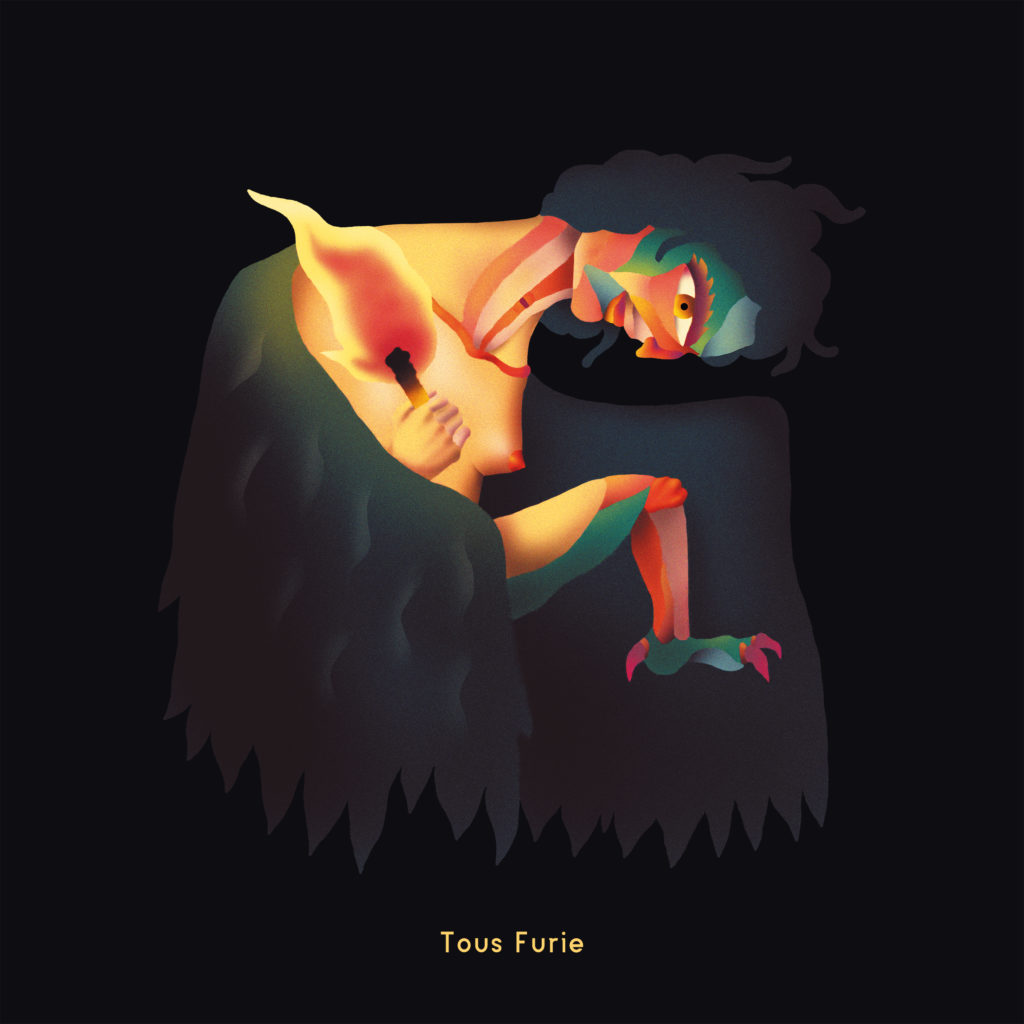 ---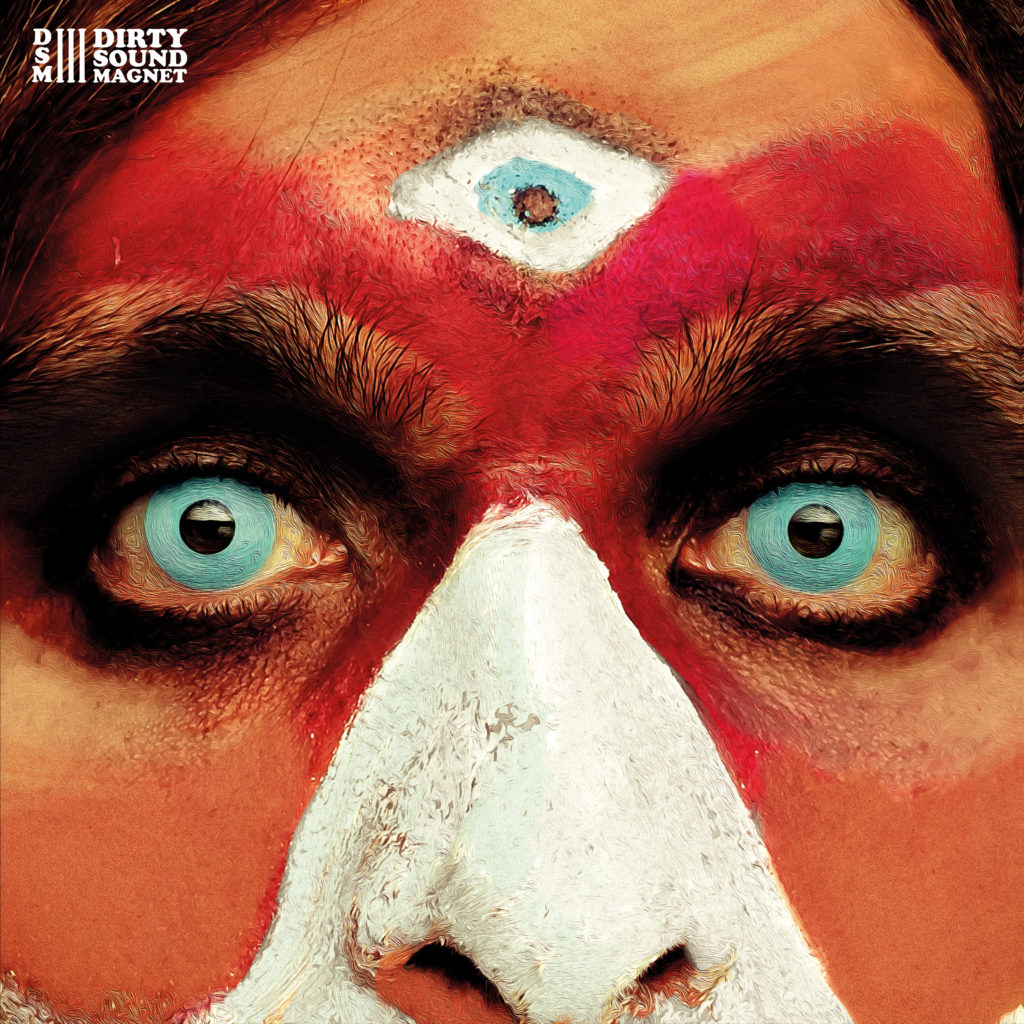 DIRTY SOUND MAGNET – DSM III
Dirty Sound Magnet unveiled on March 18, 2022 their new album "DSM-III". The opportunity for the Fribourg-based trio to communicate all the madness and energy of their music, held in a cage following the multiple cancellations caused by the COVID-19 pandemic. "DSM-III" is a bluesy and crazy psychedelic rock, carried by an irresistible funk rhythmic.
On March 18, 2022, the band unveiled its album at Fri-Son: watch below the TV report of La Télé during their residence.
---
LORENA STADELMAN – JARDIN JERRICANE
Multi-tasks genius artist who's made some noise with her musical project Baby Volcano, Lorena Stadelman presented "Jardin Jerricane" at the Théâtre du Jura from 2 to 4 March 2022. It was an opportunity for the Jura native to return to the forefront of the stage in her formative field: the performing arts. With "Jardin Jerricane", the Guatemalan-Swiss artist addresses what is on the fringe, both geographically and in our intimate lives. Between performance, plastic work and live concert, "Jardin Jerricane" is a relic of the memories of the future.
Listen to Lorena Stadelmann talking about "Jardin Jerricane" in the live interview on GRRIF below.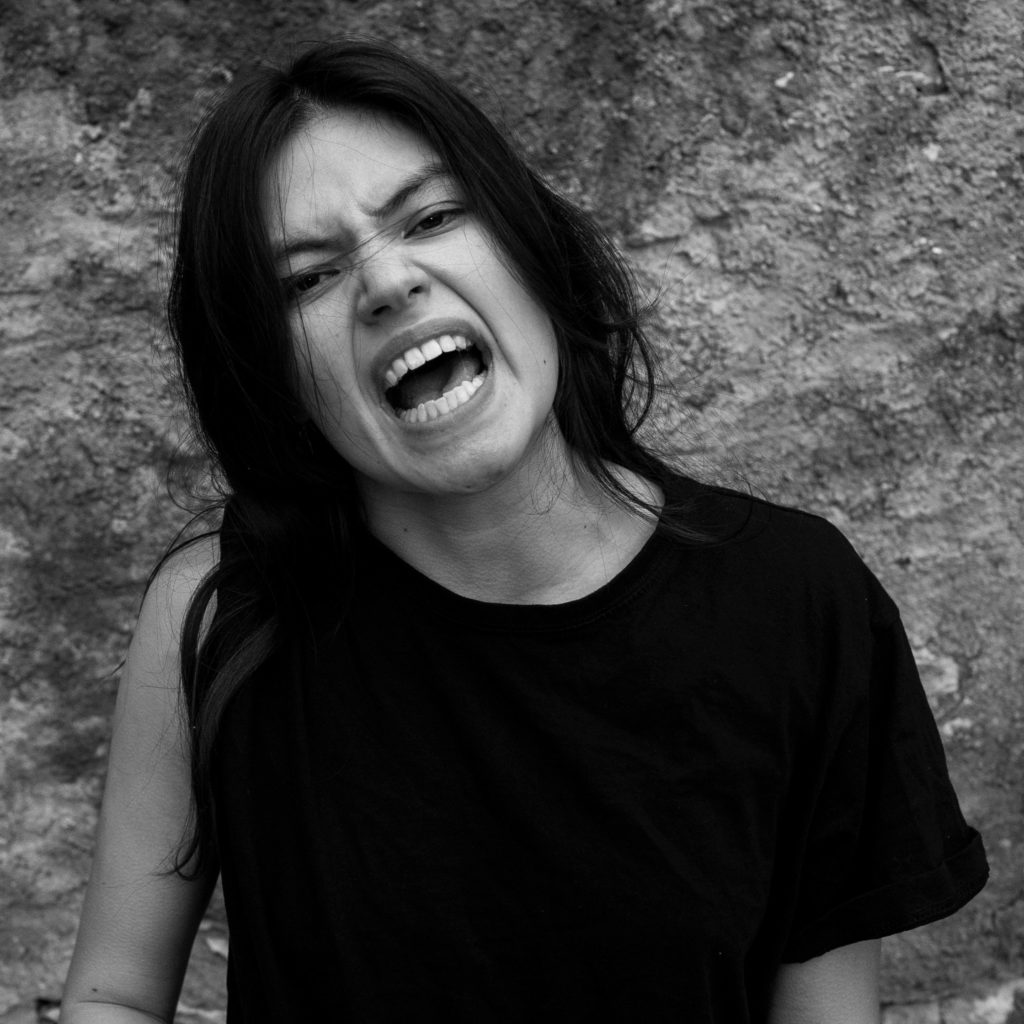 ---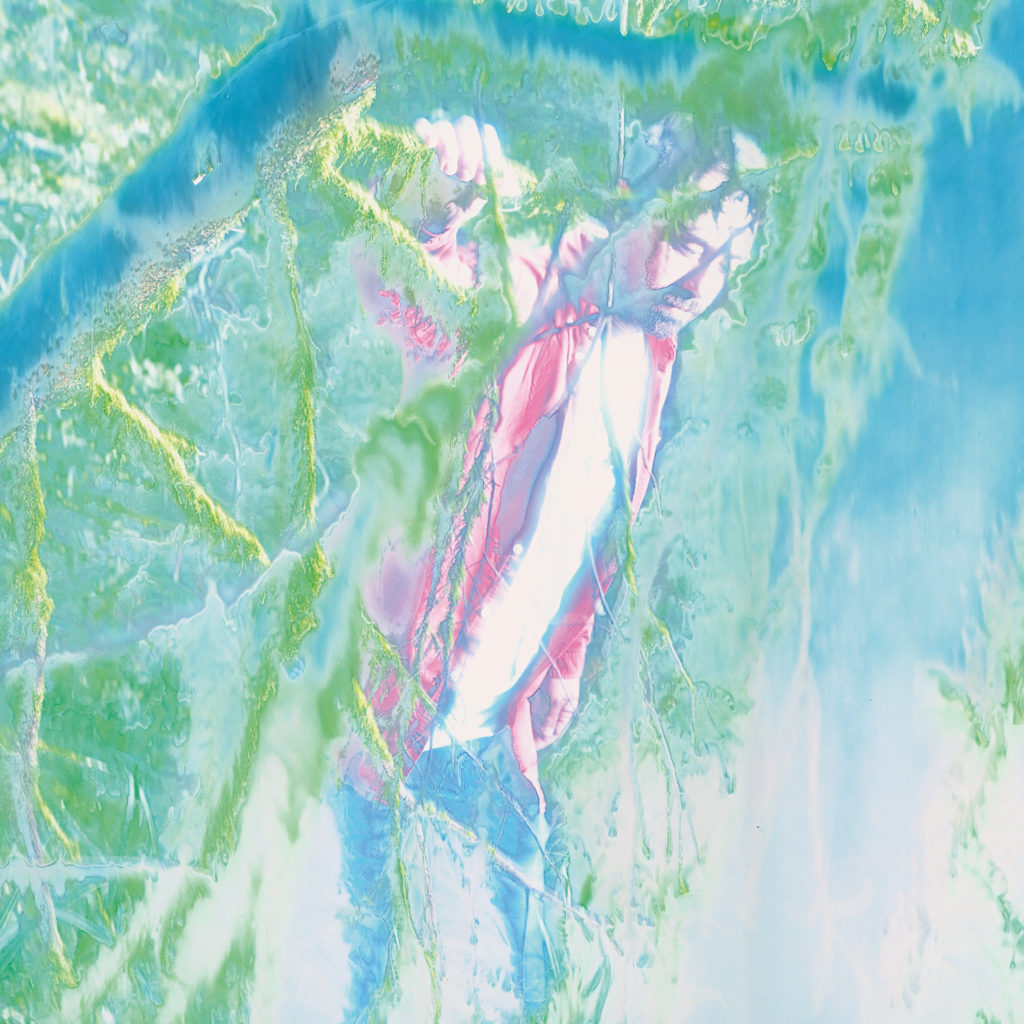 ALGEBRA – APHANTASIA
After several musical projects such as Gregorythme and Digitaline, Lausanne-based Gregory Poncet unveils under the name of Algebra his new solo project and album. Released on February 25, 2022 on Creaked Records, "Aphantasia" expresses here another facet of his musical identity: a dreamy pop made of a marriage between simplicity and complexity.
Listen below to Gregory Poncet talking about his music in this cool interview on RTS La 1ère's "Vertigo" program.
---
JULY – GIVE ME
JulY, electro pop project from Chaux-de-Fonds created in 2016 under the impulse of Julie Chapuis, is back with a new music video "Give me". Released on February 9, 2022 and directed by the Neuchâtel agency DAS PLAYGROUND, this music video totally shot in the middle of nature illustrates a mechanical and artistic visual. A way for the artist to illustrate through "Give me" her vision of the Man-Planet relationship and its future.
Discover below JulY's interview on GRRIF and its music video, which puts in images a melodic track tinged with percussions and metallic sounds.
---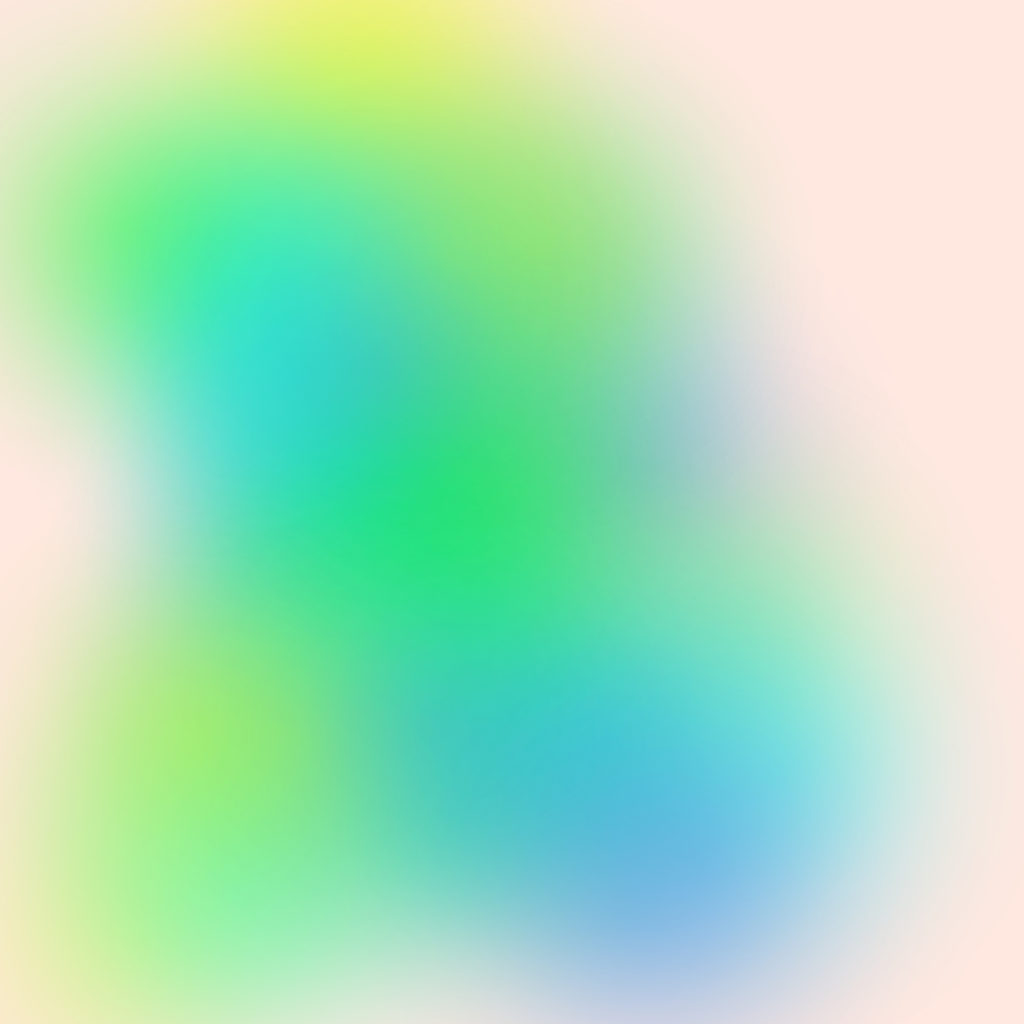 PAVEL – OUT OF THE BLUE
Discreet since the release of his first album "Busy Being Broken" in 2019, Pavel returns with a new EP of five tracks released on February 11, 2022. "out of the blue" emerges then after this long silence and makes us feel from its first listening, the will of Pavel to reveal a more raw facet of his creative act. An EP with lo-fi broken, distorted and uncompromising tracks, which however keep the melancholic harmonies that are now one of the signatures of the artist.
Listen below to Pavel tell John Bürgin about the concept of his EP on SRF 3's "CH Beats".
---
TOUT BLEU – OTIUM
Released on December 10, 2021, "Otium" is the second album of Simone Aubert aka Tout Bleu. Also known for her projects Massicot or Hyperculte, the Genevan artist sets here a new milestone in her musical perimeter: a more pop universe than before, which crosses acoustic (cello, viola) and electronic (machines, samples) sounds.
An album that includes nine tracks, including the superb song "Baleine", particularly hypnotic (my absolute favorite). Discover its music video below.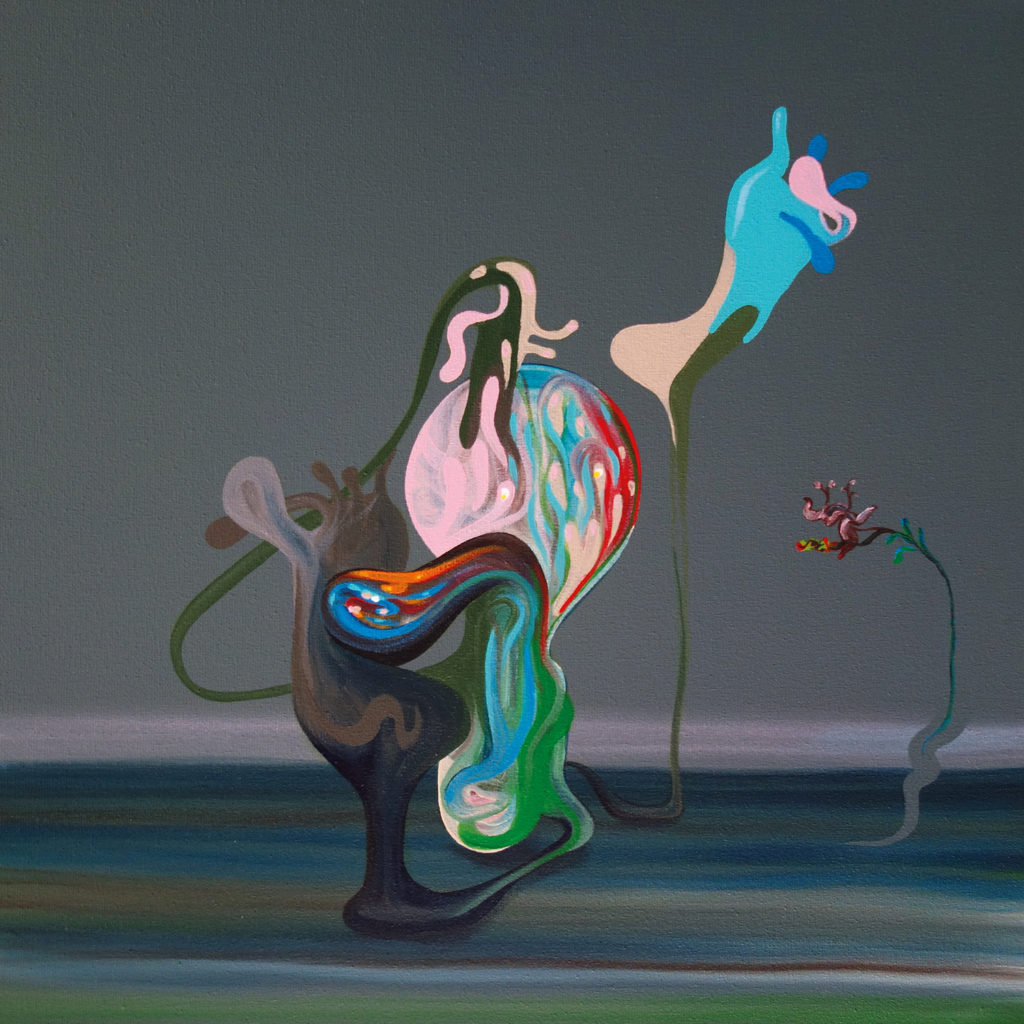 ---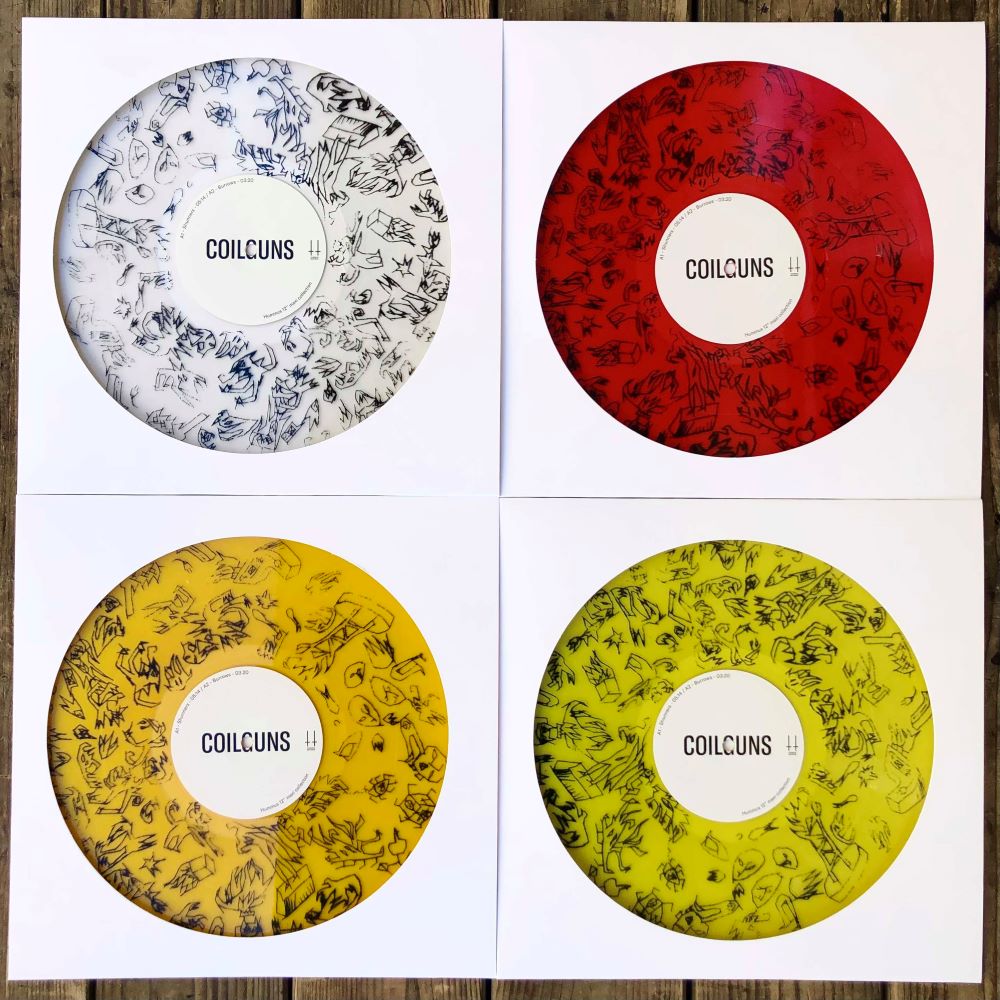 HUMMUS RECORDS – DIY PICTURE DISCS
Hummus Records launched in late 2021 a new collection of 12 inches vinyl singles. The "Hummus 12'' Maxi collection" is pressed on transparent or transparent colored vinyls only. The record is housed in a picture disc style cover sleeve with minimalistic graphic design. The two first to be released were Coilguns' "Shunners/Burrows" EP and Closet Disco Queen's "Stadium Rock For Punk Bums".
Read the very nice article by Tribune de Genève's Fabrice Gottraux, which also includes Ester Poly and some more great artsits/releases.
---
AL-SARWIB – LOIN DES TERRES
"Loin des Terres" is Al-Sarwib's second record, which continues the narrative initiated with "Mesa" back in 2017. Released on Creaked Records, this is a clever mix of desert rock, psychedelia and blues. The album narrates the story of Louies, a young man looking for his identity who goes in search of his mother, supported by the mage Alzar. Quite a story!
Listen to Al-Sarwib's Joachim answering to the cool interview on RTN's "AOC" down below.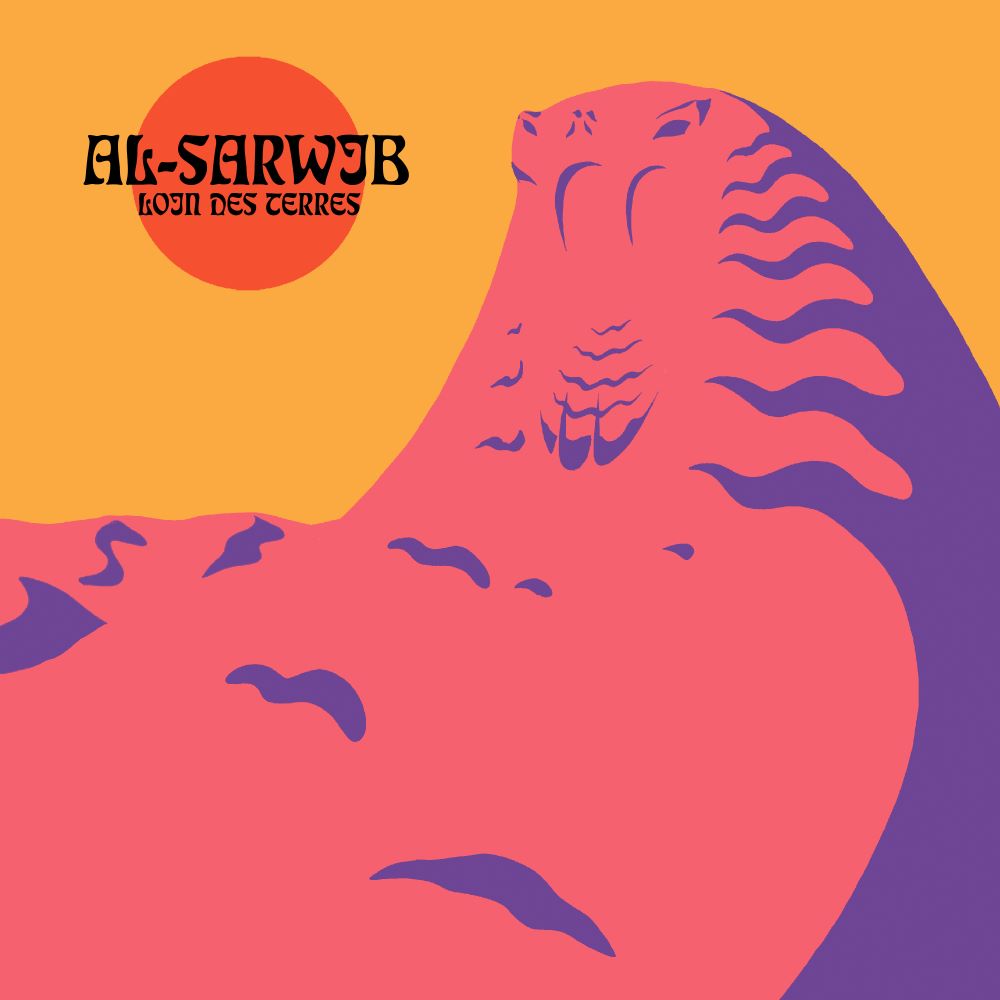 ---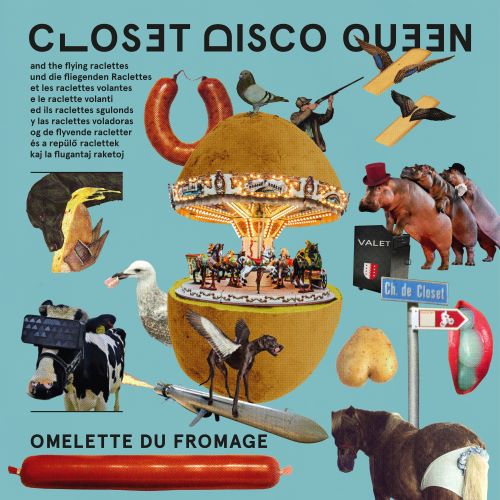 CLOSET DISCO QUEEN & THE FLYING RACLETTES – OMELETTE DU FROMAGE
Closet Disco Queen & The Flying Raclettes… what a name, heh? The fourtet released its brand new album "Omelette du Fromage" on Hummus Records on September 3rd, 2021. This project is a collaboration between the band and PALP Festival. They also unveiled a video game, which allowed the winners to unlock a secret code opening them the pre-orders before the album official launch. In this video game, a wheel of raclette must find its way in a world full of sausages and ghost-pickles (yes, yes…).
The visualizer in the videoclip here below is taken from the video game. Check it out!
---
REMOVE – ANTI-GENRE (CARTE BLANCHE PT. 2)
Multi-faceted Jura-based musician Josué Salomon aka Remove unveiled his new album "Anti-genre (carte blanche part. 2)" on November 12th, 2021. It is a collaborative album in which Remove (who's also one of Baby Volcano's producer) worked with a wide range of artists, both professional and amateur. It includes Caroline Alves, Gaspar Narby, Colour of Rice and many others.
Remove has been doing so well that he received a lot of media attention, as you can see down below in these few press clippings.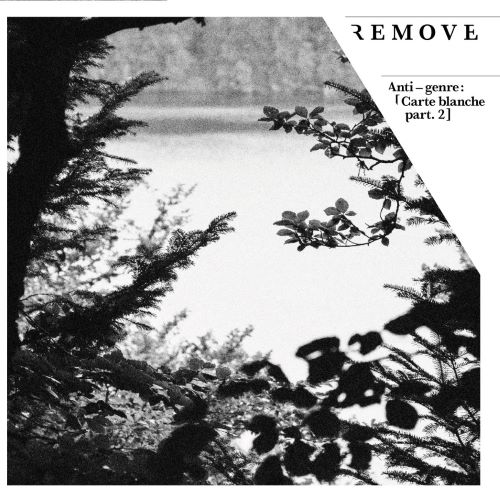 ---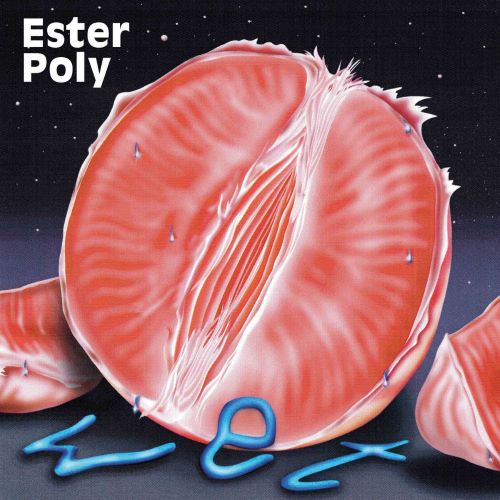 ESTER POLY – WET
Ester Poly's "Wet", an album with a name as well as a cover revealing a real commitment, is a record without limitation of style or genre: rock music sometimes flirting with electronic music or improvisation. Socially critical, it deals among other things with fascism, female desire, the desire for greater diversity or the performance society. But despite the seriousness of the lyrics, humor is never far away.
Listen to Béatrice Graf (1/2 of Ester Poly) answering questions on RTS La 1ère's "Vertigo" down below.
---
CINQ – À BORD D'APOLLO CINQ
La Chaux-de-Fonds-based quartet Cinq presents its brand new collaborative project, declined in several sessions. "À bord d'Apollo Cinq" is a project of experimentation and sharing, mobilizing video artists, musicians and guest singers. The first session is based on the concepts of space and time. The band recorded it at the prestigious Musée d'Horlogerie du Locle and invited the Italian-Nigerian pianist and singer Afra Kane.
Check their cool interview on RTS Couleur 3's radio show "Le Freak" here below.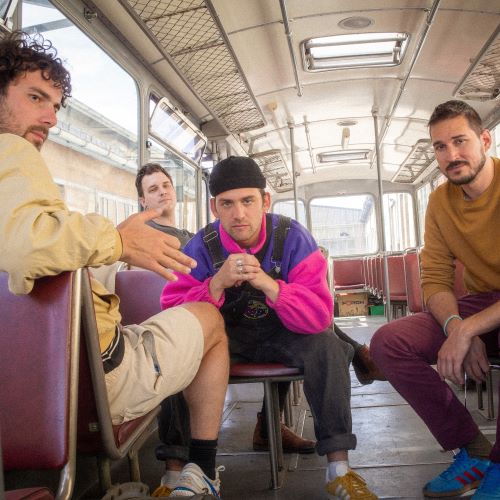 ---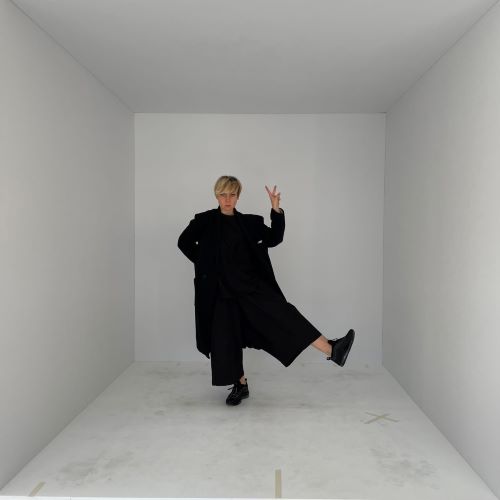 CERISE ROSSIER – DURCH THE CRISIS
Contemporary visual artist Cerise Rossier presented her project "DURCH THE CRISIS" from September 1st to 30th 2021, distributed via social media (mainly Instagram). Through nine performances where a character evolves in a white cube, messages (internationally understandable) have been relayed. There are no oral words; the character speaks with the invented language DURCH (an alphabet where each letter is a body position).
Find out how the character-instrument sends messages about ecology, temporality and the notion of hope in her website down below.
---
BABY VOLCANO – SINDROME PREMENSTRUAL
Baby Volcano released her debut EP "Sindrome Premenstrual" on Friday September 24th 2021. Between hyper pop and electronic music, this EP is born from a crossover as much in the sound textures as in the language and the various musical influences. One could qualify it as electronic witchcraft or witch pop. What is sure is that this EP is strangely organic while it is (except for the voice) only made with machines.
Watch her talk about the project and her perception of music on Swiss national TV RTS's "12 h 45" here below.
---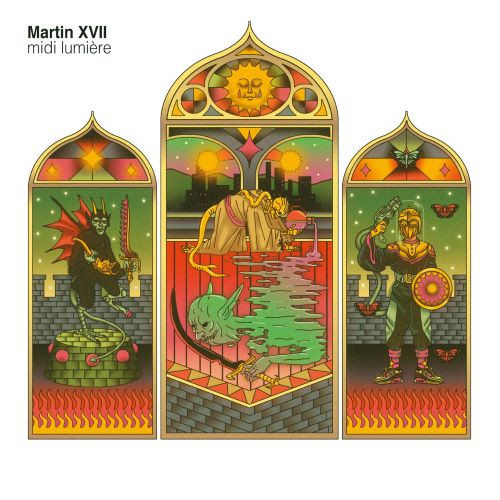 MARTIN XVII – MIDI LUMIÈRE
What a duo! Martin XVII are Louis Riondel and Pascal Lopinat. Their music is something between kitsch pop and low-tempo electronica. They released their new album "midi lumière" on June 18th 2021, an honest and original look at our era, seen through the eyes of a lost but dreamy humanity. The duo gives voice to the anti-hero in us and offers a sweet escape that could remind Terry Gilliam's Brazil.
Discover their universe by clicking on the links here below.
---
FESTISUB – EXPOSUB (2021)
In 2021, submarine festival Festisub had to adapt to the COVID-19 situation. The organization decided to propose another concept, called Exposub. More than fifteen giant pictures were presented on the border of Neuchâtel's Lake, letting everyone enjoy the amazing shots freely. Moreover, they presented a brand new website, on which artists explain their photography on video.
Watch Festisub's co-director Pauline de Coulon explaining Exposub's concept in the interview down below.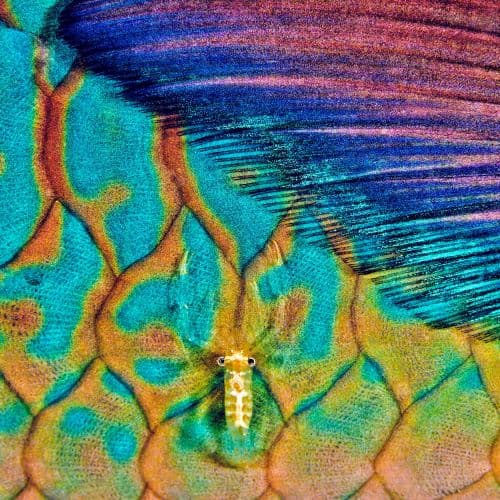 ---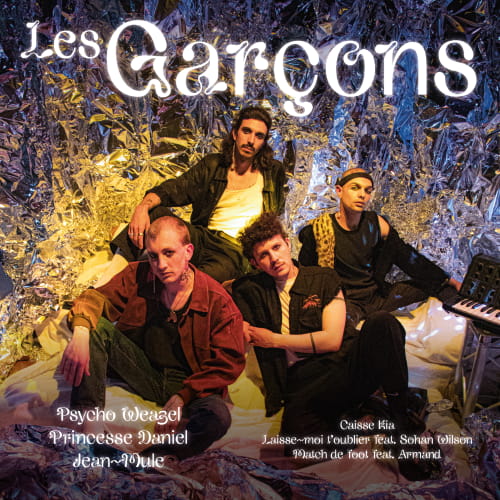 PSYCHO WEAZEL, PRINCESSE DANIEL & JEAN-MULE – LES GARÇONS
Swiss electro duo Psycho Weazel released on June 25th 2021 a 3-tracks EP in collaboration with two leading members of Lausanne-based rap collective Nébuleuse: Princesse Daniel and Jean-Mule. With these three rather atypical electro songs, the two rappers exorcise their feelings in a weird kind of way. Thematics are: football, egoism, love and fast cars. A sentimental hymn, a musical satire. Yeah?
Wanna listen to Neuchâtel's Summer 2021 anthem? Click down below on the videoclip.
---
EVA LEANDRA – THE SAME
A disarming voice, deeply moving lyrics, and an instinct for captivating melody: here are all the ingredients gathered in "The Same", a debut track which revealed this 16-years old talent. Solothurn-based artist dropped this single on June 18th 2021 and all eyes were on her. Playlisted on several radios (La 1ère, Option Musique, RTN, and more), this has the potential of a promising career! For all London Grammar's lovers.
Listen to Eva's showcase (+interview) down below.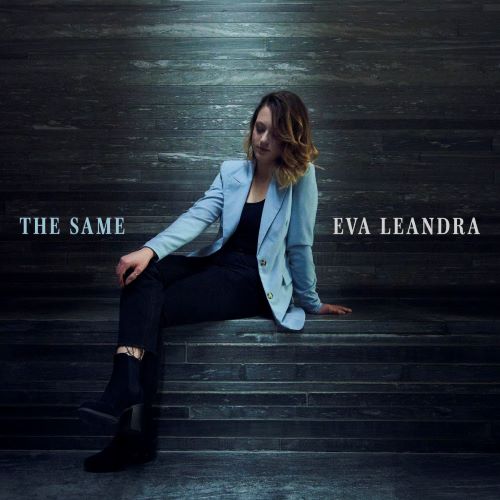 ---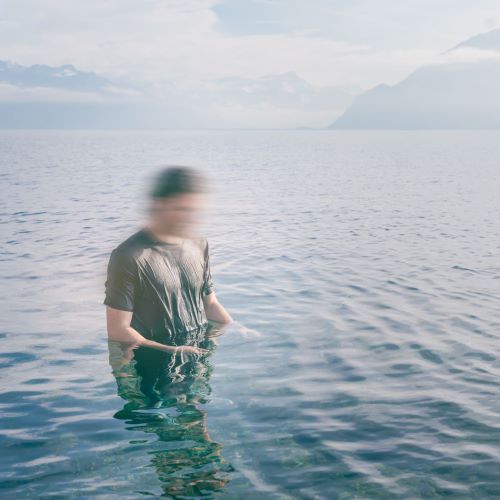 SENAR – L'AIMANT
Arsène Passamani aka Senar released his debut album "L'aimant" on May 21st 2021. The album title has three different meanings: the man who loves; the man who is attracted; the presence of the Léman Lake. "L'aimant" is about a young, freshly grown-up man, completely lost between his attraction to the unknown and his unconditional love for the place where he was born.
Read more about this fresh project in the press clippings here below.
---
ARTHUR HENRY – SOUNDS OF LAUSANNE
"Sounds of" is Arthur Henry's new project. After years kicking the beatboxing game, the Swiss musician wanted to try something else. 2020's confinement was the turning point of this shift, as Arthur's activity was totally stopped. He decided to sample videos from all over the world. After "Sounds of Berlin" and "Sounds of La Chaux-de-Fonds", here is "Sounds of Lausanne", featuring some faces you might recognize.
Check this inspiring videoclip here below, witnessing Arthur's skills.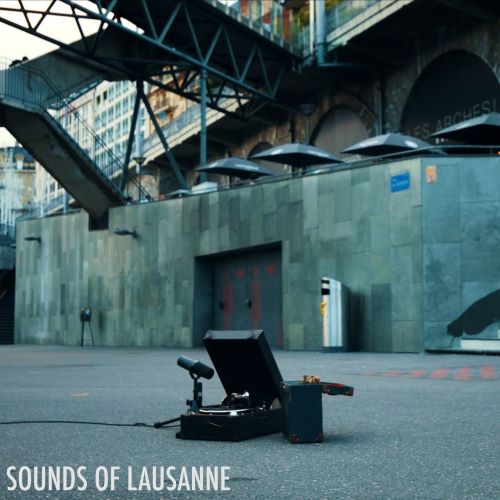 ---